The Air Force has selected 1,434 enlisted airmen for promotion to senior master sergeant, which amounted to a 10.77 percent selection rate.
The names of selectees will be released on March 7, the Air Force Personnel Center said in a Wednesday release.
The 2019 E-8 selection rate is lower than in recent years, when promotion rates bounced back following the 2014-2015 drawdown. But it's roughly in line with selection rates from the pre-drawdown years, suggesting the promotion cycle may be stabilizing.
In 2018, 1,549 airmen were selected for promotion at a 11.87 percent rate. But in the midst of the drawdown, promotions were extremely scarce — selection rates hit a nearly two-decade low of 6.74 percent in 2014, and 8.75 in 2015.
RELATED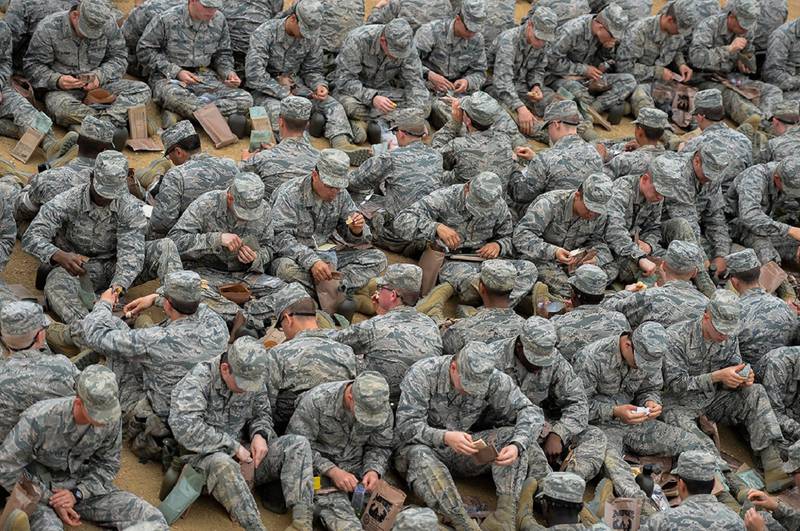 In the five years before the drawdown, although there were some peaks and valleys, selection rates tended to hover between 10 and 11 percent.
There were 13,316 master sergeants who were eligible for promotion to E-8 this year,
Senior master sergeant-selects will be promoted beginning April 1, AFPC said. Commanders will be notified which of their airmen were selected beginning this Thursday, although they are not supposed to tell airmen they were chosen until the day before the list is publicly released.
Stephen Losey is the air warfare reporter at Defense News. He previously reported for Military.com, covering the Pentagon, special operations and air warfare. Before that, he covered U.S. Air Force leadership, personnel and operations for Air Force Times.
Share: