For the fourth year in a row, Team Hawaii was named the Culinary Team of the Year at an annual competition for the military's best culinary professionals.
The winners were honored at the 43rd annual Joint Culinary Training Exercise awards ceremony on March 16 at Fort Lee, Virginia.
A total of 332 gold, silver and bronze medals went to 232 military chefs competing in 450 events at the week-long competition, according to results from Combined Arms Support Command.
The competition is the largest one in North American that is sanctioned by the American Culinary Federation.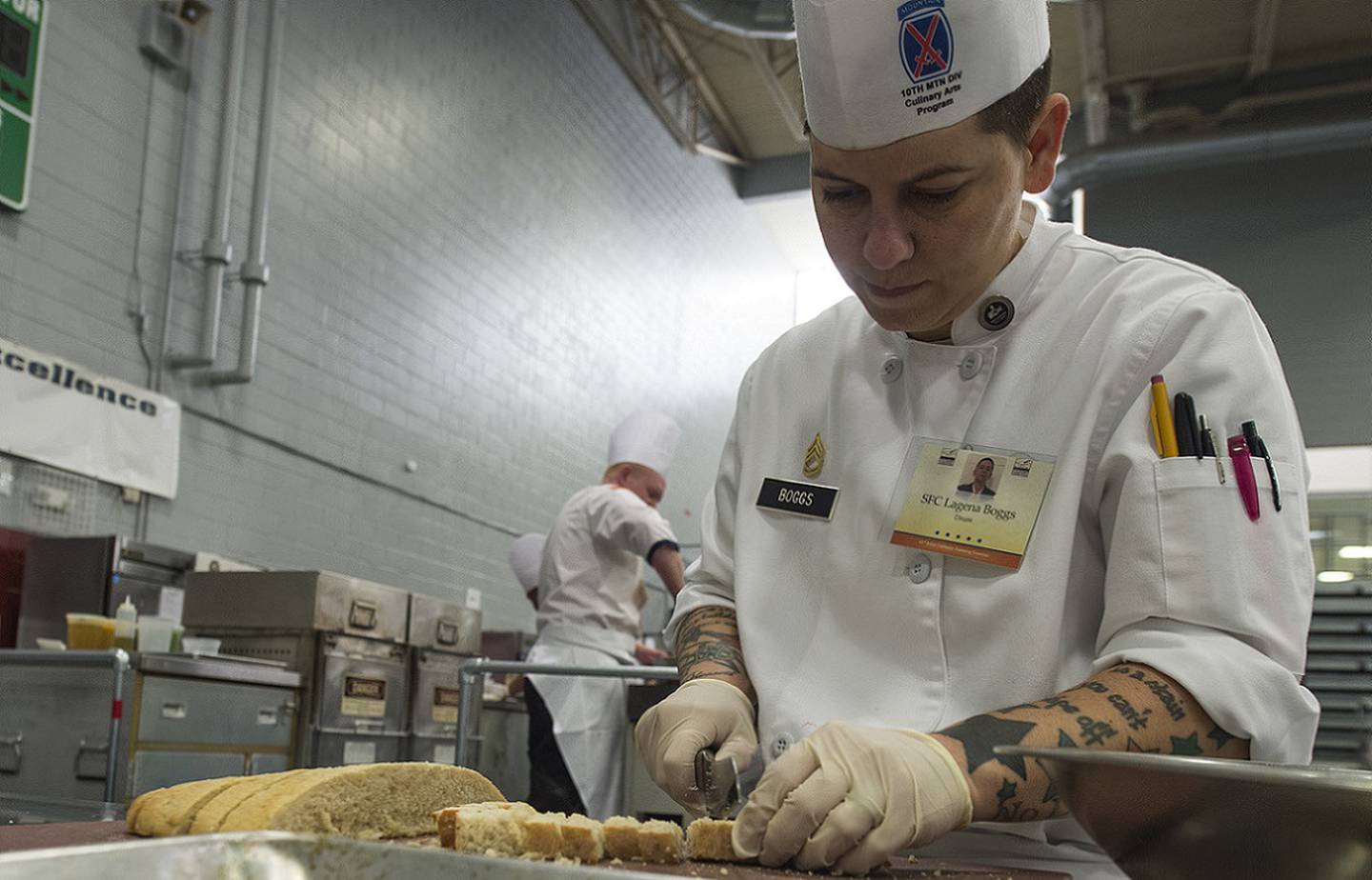 This year's exercise featured 26 teams — four international — who had the chance to earn ACF certifications.
This industry-standard credential helps chefs provide better service in their dining facilities and transition to the civilian sector once out of the military.
The top winners
Sgt. 1st Class Lagena Boggs, representing Fort Drum, New York, won Best in Show as an individual, a new award this year.
Staff Sgt. Marc Susa of Joint Base Lewis-McChord, Washington, won Armed Forces Master Chef of the Year.
Sgt. 1st Class Steven Behr of Fort Carson, Colorado, won Armed Forces Chef of the Year.
Team Coast Guard, runner-up to Team Hawaii as Culinary Team of the Year, also won in the student team competition, in which all five members had less than two years' experience in culinary arts. They will now compete in the American Culinary Federation National Convention & Show in New Orleans, July 15-19.
Team Germany won International Team of the Year, competing against the U.S., France, Great Britain, and Canada.
Fort Drum won best Military Hot Food Kitchen, a five-person team working with the Army mobile kitchen trailer preparing a three-course meal for 45 guests.
Sgt. Joshua Hoyt and Spc. Huy Nguyen, both from Fort Drum, won the Nutritional Hot Food Challenge.
Special categories
Winners in special categories include:
Best in Class, Contemporary Pastry Professional: Sgt. Samantha Poe, Joint Base Myer-Henderson Hall, Virginia
Best in Class, Contemporary Cooking Professional: Staff Sgt. Michael Allen, Team Europe
Best Exhibit in Show: Sgt. Klinton Bautista, Joint Base Lewis-McChord
In addition to competing in skill categories, 13 service members also vied for a spot on the U.S. Army Culinary Arts Team, which competes at international events such as the Culinary Olympics in Europe.
Spc. Naya Pender, representing Team Europe and recipient of Armed Forces Student Chef of the Year, and Spc. Kaitlyn Tran, of Fort Carson, were selected for the team.
Share: