The Air Force on Thursday released the list of enlisted airmen who have been chosen for promotion to senior master sergeant.
Last week, the Air Force Personnel Center said 1,434 airmen had been selected for E-8, out of 13,316 eligible master sergeants. That resulted in a 10.77 percent selection rate — lower than in recent post-drawdown years, but roughly in line with the selection rates typically seen before the 2014-2015 drawdown.
Selectees' average decoration score was 19.92, their average promotion fitness examination score was 75.98, and their average board score was 398.96, for an average total score of 494.87.
Selectees are 37.9 years old on average, and typically have 3.87 years as a master sergeant before being chosen. Their average time in service is 17.91 year.
RELATED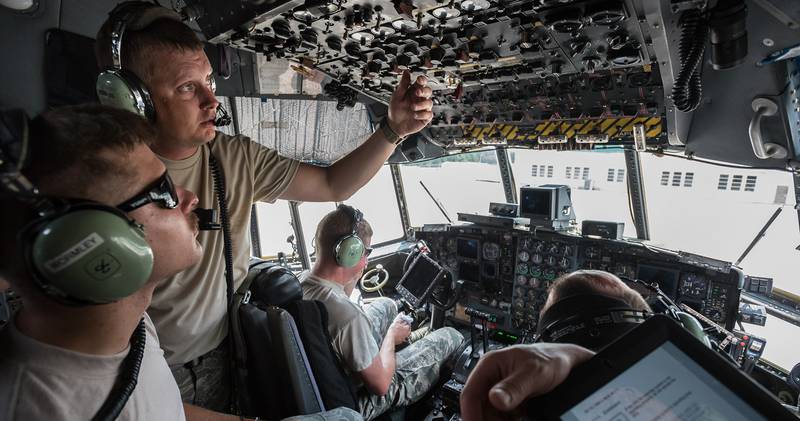 This will be the last E-8 cycle where candidates must take the promotion fitness examination to be promoted. The Air Force said last month it is dropping that exam — as well as decoration scores — and will evaluate senior non-commissioned officers for promotion to E-8 and E-9 based solely on their board scores. The promotion process for NCOs and master sergeants will also drop the specialty knowledge test portion.
Chief Master Sergeant of the Air Force Kaleth Wright said last month that switching to a board process would be a better way to judge leadership skills and performance, and that the Weighted Airman Promotion System tests were unnecessary and irrelevant — and may have even led to the wrong people getting promoted.
AFPC said those who were selected will start being promoted beginning April 1, according to their promotion sequence number.
Commanders, senior raters, and other officials were notified earlier which of their airmen had been chosen, so they could tell the airmen the good news themselves on Wednesday.
THE LIST OF SELECTEES CAN BE FOUND HERE.
Stephen Losey is the air warfare reporter for Defense News. He previously covered leadership and personnel issues at Air Force Times, and the Pentagon, special operations and air warfare at Military.com. He has traveled to the Middle East to cover U.S. Air Force operations.
Share: