One pilot has died in a T-38 training aircraft Tuesday night at Laughlin Air Force Base in Texas.
In a post on its Facebook page, Laughlin said that the other pilot has been transferred to Val Verde Regional Medical Center. The names of the pilots will be released after their next of kin have been notified.
RELATED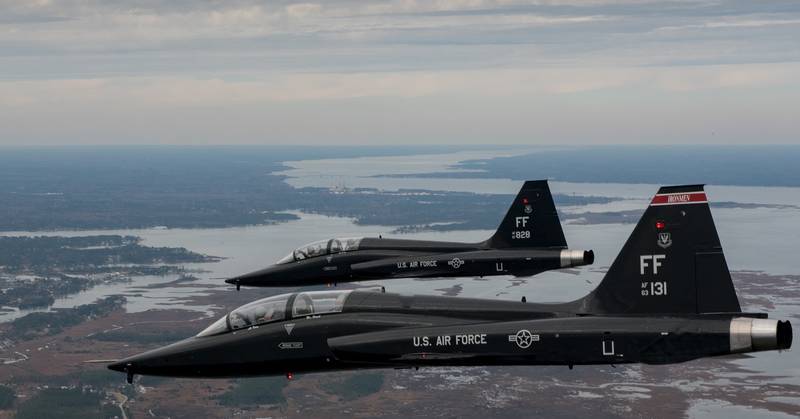 Laughlin said a board of officers will be convened to investigate the crash.
Another T-38C Talon crash in November 2017 resulted in the death of one of its two pilots.
This is a breaking news story. It will be updated as events unfold.
Stephen Losey is the air warfare reporter at Defense News. He previously reported for Military.com, covering the Pentagon, special operations and air warfare. Before that, he covered U.S. Air Force leadership, personnel and operations for Air Force Times.
Share: