The airman who sparked an online firestorm after disparaging the black female airmen under her command in a Facebook video has been busted down to staff sergeant.
Geraldine Lovely, who was a technical sergeant at Nellis Air Force Base in Nevada when she posted the video of her racially charged, in-uniform rant, became an E-5 on Feb. 13, according to an email Wednesday from the Air Force Personnel Center in response to an Air Force Times request.
Her new date of rank came about two and a half weeks after she posted the video Jan. 26.
RELATED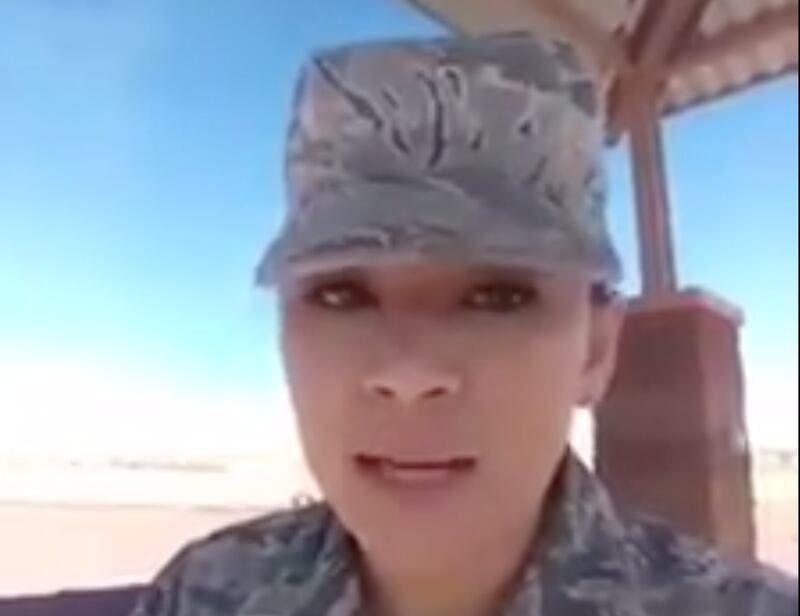 Nellis officials said Feb. 28 that Lovely had been held accountable for her actions, but would not release specifics of how she had been punished.
That statement stood out because officials referred to her simply as "Geraldine Lovely," and not by her rank. When asked what Lovely's current rank was, Nellis officials cited the Privacy Act to explain why specifics of her case could not be released.
In the video, which quickly went viral, Lovely claimed black female airmen and noncommissioned officers had attitude problems and showed disrespect.
Lovely is still at the 99th Force Support Squadron at Nellis, according to the information released by AFPC. She is now serving as a food service accountant in the 3F171 force support services career field.
Stephen Losey is the air warfare reporter at Defense News. He previously reported for Military.com, covering the Pentagon, special operations and air warfare. Before that, he covered U.S. Air Force leadership, personnel and operations for Air Force Times.
Share: