The nation is commemorating the 50th anniversary of America's withdrawal from Vietnam through Veterans Day 2025, per presidential decree. But we cannot allow any lingering ambivalence on the legacy of the war — or anything else — to further delay honoring the extraordinary contributions of our most covert warriors of that era.
When I recently received the Medal of Honor for the 19-hour battle my Army Special Forces unit fought in Bong Son, Vietnam in 1965, President Joe Biden said, "It's never too late to do the right thing."
Indeed, we are well past time to do what's right, and finally honor the elite U.S Military Assistance Command, Vietnam, Studies and Observations Group, or MACV-SOG, with a Congressional Gold Medal.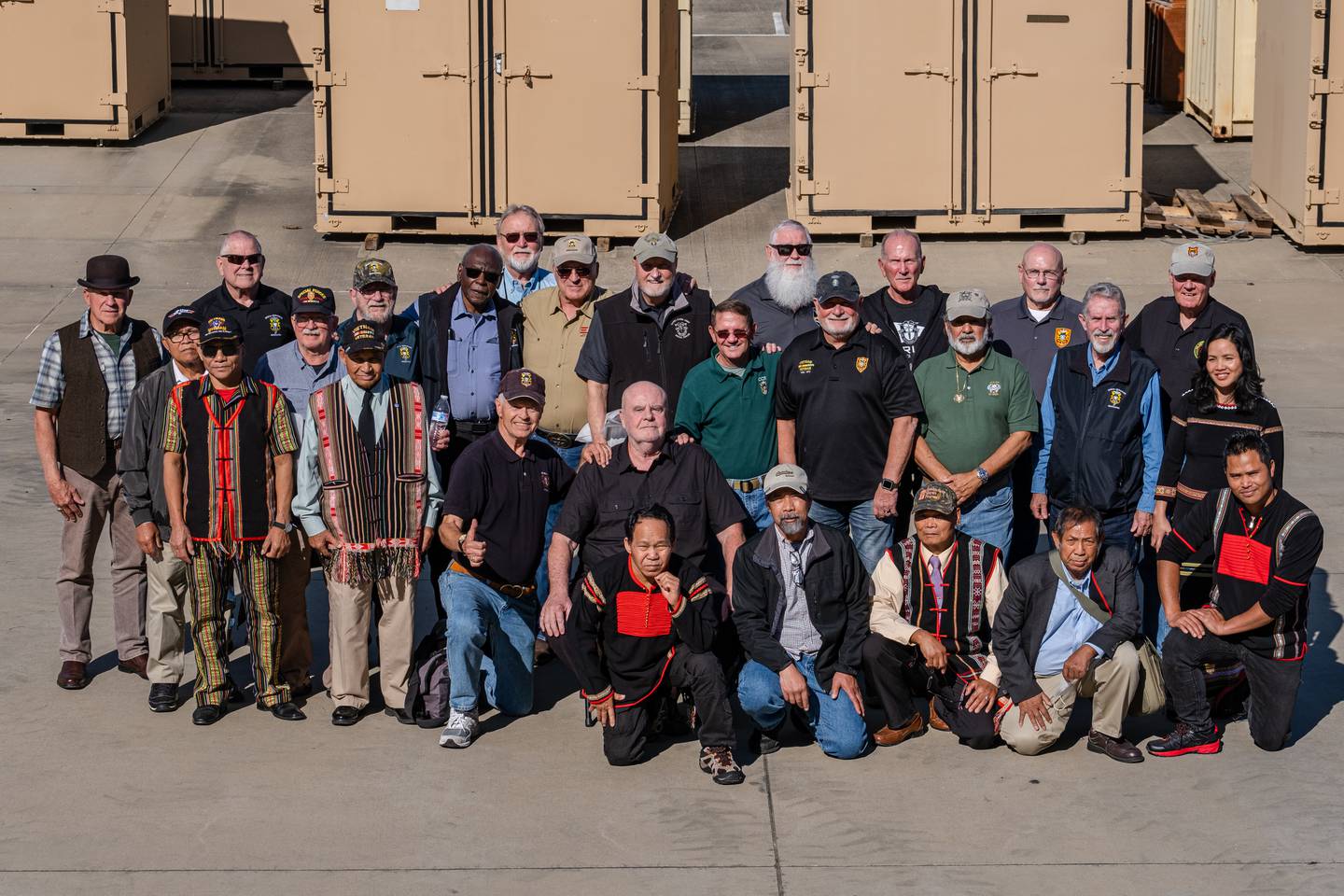 This revolutionary, top-secret group operated in Vietnam, Laos, and Cambodia from 1964 to 1972. Its members fought deep within enemy territory to gather invaluable intelligence for the highest levels of government, including the White House. Their tasks included strategic reconnaissance, sabotage, direct-action raids, psychological operations, deception operations, and rescue missions. The group targeted the Ho Chi Minh Trail, a crucial enemy supply line for the North Vietnamese enemy. Aerial reconnaissance was challenging, making the intelligence provided by SOG teams on the ground invaluable.
Casualty rates for SOG reconnaissance teams exceeded 100%, meaning every man was wounded at least once and approximately half were killed. Of the 1,579 Americans missing in action from the Vietnam War, 50 are from the group. At least 11 SOG teams, perhaps more, simply vanished.
The covert operations of SOG remained unacknowledged by military leadership until partial declassification began in the 1990s. Members of the unit had signed confidentiality agreements and their wartime activities remained mostly secret for decades. As SOG member John Stryker Meyer wrote in his book, Across the Fence: The Secret War in Vietnam, "If I died, no one would tell my mother the truth."
The Congressional Gold Medal for MACV-SOG would help the American public better understand the members' extraordinary service, sacrifices, and contributions to our nation. The men of this unit battled not only the Viet Cong and the North Vietnamese Army, but also the harsh terrain, debilitating climate, and the chaos and uncertainty of guerilla warfare. They served with valor, often in situations where survival was the only measure of success. Let's face it: The nation can handle the truth of their service.
Perhaps more importantly, a Congressional Gold Medal would provide more robust public acknowledgment to the SOG families who lost loved ones during the war. We should shed more light on the pivotal roles these soldiers played in our military history. Recognition of their service may also bring some healing and closure to them and their families.
There's also work to be done for living SOG members, too. From what I have observed at Veterans Administration medical facilities and anecdotally, too many of the SOG veterans still suffer from post-traumatic stress and other issues.
From a military history perspective, SOG significantly influenced the evolution of our military forces. As the origin of today's Joint Special Operations Command task forces, every special operations unit today studies SOG history. Their innovative tactics, techniques, and equipment continue to influence and set the standard for our special operations forces. In 2019, the Army Special Operations Command History Office noted that SOG "blazed a trail" in the war against transnational terrorism.
In their time, of course, the Vietnam War-era special operators took ultimate risks and often overcame incredible danger — too often without obvious or adequate support. For that, this group of heroes has more than earned our gratitude and recognition. The Congressional Gold Medal, as the highest expression of national appreciation for distinguished achievements and contributions by individuals or institutions, would honor about 2,000 SOG personnel who came from the Army Special Forces, Navy SEALs, the Air Force, the Marine Corps, Force Reconnaissance, and the Central Intelligence Agency.
This past year, people have occasionally asked me if I was embittered by the 57-year delay in the award of the Medal of Honor. Generally, I was not, I said, because, in the end, we saw the best of America at work. For decades, friends within the military, my family, and from elsewhere around the nation kept alive the story of A-team, A-321 at Bong Son. I still think often of those fateful 19 hours on June 18, 1965, and what our team did to ensure we left no man behind on that battlefield.
I feel the same way about those who served in MACV-SOG: We cannot leave them behind in our nation's history. For that reason, many of us are walking the halls of Congress to build support for the draft legislation to support awarding the Congressional Gold Medal to MACV-SOG. Please urge your representatives in Congress to support the legislation and ensure their legacy of these soldiers' extraordinary service will endure.
Paris D. Davis, a retired U.S. Army colonel, was awarded the Medal of Honor by President Joe Biden on March 3, 2023.
Have an opinion?
This article is an Op-Ed and as such, the opinions expressed are those of the author.
If you would like to submit a letter to the editor, or submit an editorial of your own, please email opinions@militarytimes.com for Military Times or our services sites. Please email opinion@defensenews.com to reach Defense News, C4ISRNet or Federal Times. Want more perspectives like this sent straight to you? Subscribe to get our Commentary & Opinion newsletter once a week.
Share: