R. Lee Ermey, legendary Marine and one of the most memorable actors from the movie "Full Metal Jacket," died Sunday.
Ermey passed away from complications of pneumonia, Bill Rogin, Ermey's long-time manager, said in a statement on Twitter.
"It is with deep sadness that I regret to inform you all that R. Lee Ermey ("The Gunny") passed away this morning from complications of pneumonia. He will be greatly missed by all of us," Rogin wrote.
In a statement to Marine Corps Times, Rogin added that nobody was prepared for the "terrible loss" of Ermey.
"He has meant so much to so many people. And it is extremely difficult to truly quantify all of the great things this man has selflessly done for, and on behalf of, our many men and women in uniform," Rogin said. "He has also contributed many iconic and indelible characters on film that will live on forever."
Ermey "was a family man, and a kind and gentle soul. He was generous to everyone around him. And, he especially cared deeply for others in need."
Rogin asked Ermey's fans to honor him with "hope and kindness," and by supporting the men and women in the military.
"That's what he wanted most of all," Rogin said.

Ermey is best known for his pivotal role as Gunnery Sergeant Hartman in "Full Metal Jacket." He would go on to star in television shows and inspire Marines everywhere.
The role of Gunnery Sergeant Hartman earned Ermey a Golden Globe nomination for best supporting actor and led to dozens more on-screen appearances and several off-screen ones, where he provided voices for characters in the "Toy Story" franchise, "The Simpsons" and other properties.
RELATED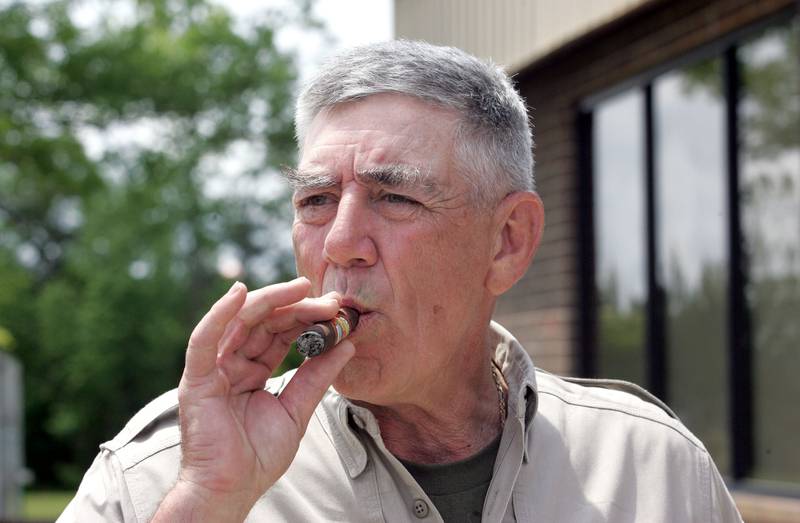 He also hosted Outdoor Channel's " GunnyTime with R. Lee Ermey" and " Military Makeover," from the producers of Lifetime's "Designing Spaces."
He also wrote a book and established a million-strong Facebook following.
Ermey, a former drill instructor, served from 1961 to 1972. He left the Marine Corps as a staff sergeant, and later received an honorary promotion to gunnery sergeant from then-Commandant Gen. James Jones in 2002.

Michelle Tan is the editor of Army Times and Air Force Times. She has covered the military for Military Times since 2005, and has embedded with U.S. troops in Iraq, Afghanistan, Kuwait, Haiti, Gabon and the Horn of Africa.
Share: