An F-16 pilot assigned to Kunsan Air Base in South Korea ejected near the base while attempting to land Monday afternoon, the Air Force said.
The Fighting Falcon pilot, who ejected safely and suffered minor injuries, was taken to a medical facility, the 8th Fighter Wing at Kunsan said in a release. The pilot ejected at about 3:30 p.m. local time near Kunsan's runway, while trying to conduct what the base said was a routine landing.
Wing Commander Col. Tad Clark suspended all civilian and military flying operations there "to ensure the safety and security of people and assets," the release said.
RELATED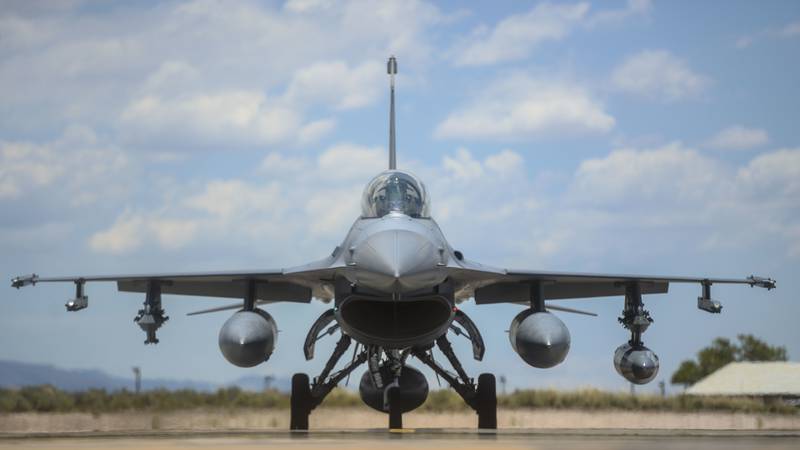 A board will investigate the incident, the wing said.
Fighting Falcons have suffered a series of crashes this year.
Another F-16, from Holloman Air Force Base in New Mexico, crashed southeast of the base in October, and its pilot safely ejected.
An F-16 from Spangdahlem Air Base in Germany also crashed earlier in October, and its pilot ejected with minor injuries.
And in May, a Fighting Falcon from March Air Reserve Base in California crashed into a nearby warehouse after experiencing hydraulic problems. That crash exposed dozens of people on the ground to debris and sent them to hospitals for evaluation, and forced the closure of miles of freeway in the area until munitions could be destroyed. That pilot also safely ejected.
Stephen Losey is the air warfare reporter at Defense News. He previously reported for Military.com, covering the Pentagon, special operations and air warfare. Before that, he covered U.S. Air Force leadership, personnel and operations for Air Force Times.
Share: