Air bases across the world live in fear of foreign object debris, or FOD — rocks, bolts or other random items that could work their way onto a runway, get kicked up and cause serious damage to an aircraft.
But Tuesday morning, MacDill Air Force Base in Florida encountered an unusual visitor on its flightline: an alligator.
MacDill spokesman 2nd Lt. Brandon Hanner said the alligator is believed to have wandered onto the flightline from one of the bodies of water around the base, where alligators are regularly seen. Fortunately, he said, it was early enough that no personnel or aircraft were around to be endangered by the gator.
RELATED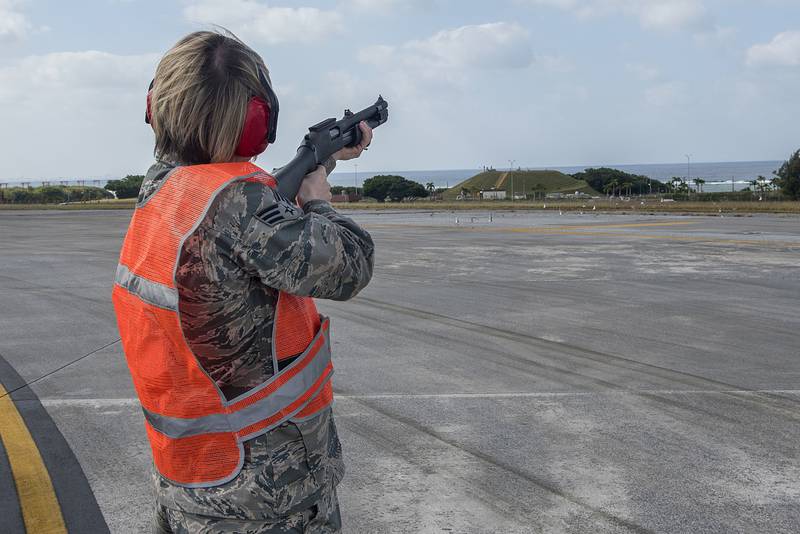 The base's wing safety office responded, and the office's wildlife manager oversaw the return of the gator to its likely home. Hanner said the safety office personnel coaxed the gator into the bucket of a small front-end loader to relocate it. Neither the gator, nor anybody at the base, was harmed in the process, Hanner said.
The base posted a photo of the interloper on its social media accounts and joked that "Your friendly, #TeamMacDill gator [was] preparing for takeoff."
Alligators are not frequent visitors to the MacDill flightline, Hanner said. According to the wildlife manager, this is the first time this has happened in his five years on the job.
Stephen Losey is the air warfare reporter at Defense News. He previously reported for Military.com, covering the Pentagon, special operations and air warfare. Before that, he covered U.S. Air Force leadership, personnel and operations for Air Force Times.
Share: