The 552nd Maintenance Group at Tinker Air Force Base in Oklahoma has issued strict new rules on who can check out tools after several recent "minor lapses" in keeping track of them.
In an emailed statement Monday, 552nd Air Control Wing spokesman Ron Mullan said the lapses in tool accountability did not cause any mishaps. However, the lost tool incidents led the 552nd to impound two aircraft to make sure they were safe before returning them to full flying status.
"The 552nd Air Control Wing employs a multitude of standard procedures regarding activities in and around aircraft to ensure safety," Mullan said. "Occasionally, despite sound procedures, we identify emerging trends which cause us to review and adjust these procedures as needed to maintain the highest standards of safety."
The 552nd Maintenance Group supports the wing's 28 E-3 Sentry, or AWACS, aircraft. The wing's official website said those planes are worth a total of $8.4 billion.
"Ensuring the safety, health and welfare of the men and women of the 552nd Air Control Wing is always a top priority and essential to mission effectiveness," wing commander Col. Geoffrey Weiss said in a Thursday email. "Therefore, I have asked our maintenance group commander and his team to review tool checkout and accountability procedures and make necessary changes to ensure our ground and flight operations remain fully safe and effective across the full range of our mission responsibilities."
RELATED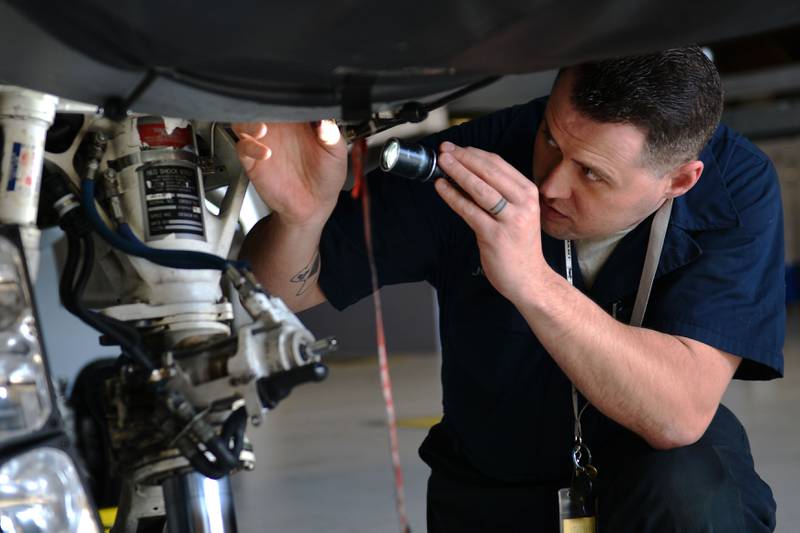 An Aug. 3 memo, which was posted four days later on the unofficial Air Force amn/nco/snco page, outlined the 552nd Maintenance Group's new tool control policy. The memo, signed by group commander Col. William Chudko, said that only 7-level technicians, who are the most experienced maintainers, are now authorized to check out individually-issued items such as multi-meters, flashlights and radios. Those 7-levels have to keep a copy of the inventory list on them at all times, until all items are returned, the memo said.
The memo also said that only 5-level technicians and above can check out composite tool kits, which contain multiple items, as well as digital technical orders. The memo said maintainers are only allowed to check out tools from their assigned support unit. However, a follow-up email posted a few days later on the amn/nco/snco page indicated that not allowing 3-levels to check out their digital technical orders was creating difficulties, and the policy was amended to allow them to check them out.
And only production superintendents can authorize long-term check out of tools, which must be re-checked in and out and visually inspected by support personnel every seven days. There is an exception for airmen on temporary duty travel or who are deployed, but even they must have their items verified by support technicians every 30 days, the memo said.
"We are very proud of our outstanding safety record," Mullan said. "However, we are never satisfied and always work to get better. This action is a reflection of that dedication to continuous improvement."
Stephen Losey is the air warfare reporter for Defense News. He previously covered leadership and personnel issues at Air Force Times, and the Pentagon, special operations and air warfare at Military.com. He has traveled to the Middle East to cover U.S. Air Force operations.
Share: