WATERFORD, Conn. — For Air Force Staff Sgt. James Grotjan, who went by his middle name, Tyler, family was number one. He was the family's rock, what kept them together.
What's keeping them together now is that he died doing what he loved.
"That's what's keeping us going, knowing he died doing what he loved," Grotjan's mother, Laura Prentice, told The Day at her home in Quaker Hill on Wednesday.
In her front yard now stands a sign built by her husband that reads "SSGT James T. Grotjan fly free with the angels."
RELATED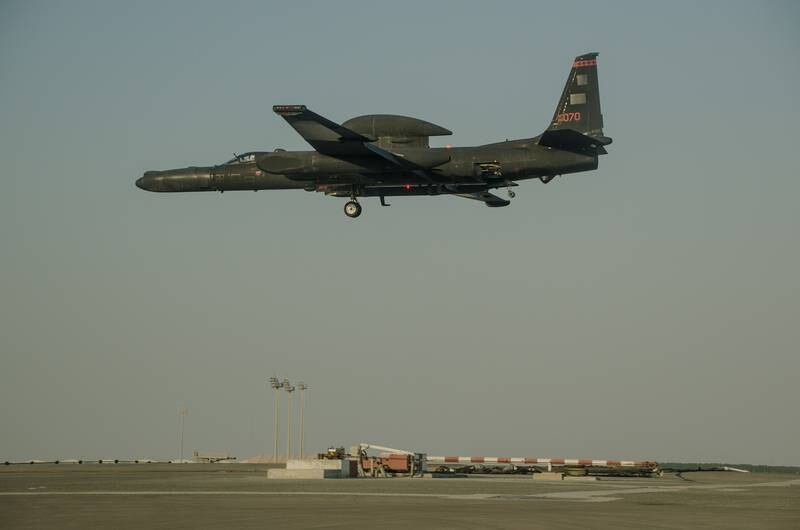 Grotjan, 26, who grew up in Colchester and Groton, died July 12 at Landstuhl Regional Medical Center in Germany from injuries sustained in a non-combat-related incident July 8 at Al Dhafra Air Base in the United Arab Emirates. He was about two months into a six-month deployment.
The Air Force did not provide any details on the incident that led to his death, which is under investigation. But his family said Grotjan, a water and fuels systems maintenance craftsman with the 4th Civil Engineer Squadron at Seymour Johnson Air Force Base in North Carolina, was working in a manhole underground in the UAE on July 8 when he was exposed to a methane gas leak. He became unconscious and ended up in a coma on life support.
His mother, father, Randy Grotjan, and wife, Taylor, traveled to Germany to be with him and say goodbye before he was taken off life support. There, Taylor pressed her ring finger, which has a tattoo of a locked heart, against her husband's ring finger, tattooed with the image of a key.
"My husband had the key, the key to my heart. We knew we were each other's one," Taylor Grotjan said Wednesday at her mother-in-law's house. The couple, who knew each other since they were in diapers, were married for seven years.
When two service members in uniform showed up at the door of the house in North Carolina that she and her husband bought in January 2017, Taylor Grotjan didn't suspect the worst.
Her husband was a jokester, she said, and told her that if she didn't keep the lawn mowed, he would send over somebody in uniform to mow the lawn. So at first, when she saw just one of the two service members, "I was like, 'I just mowed the lawn a couple of days ago. Why are they here?' At first, I thought it was a joke."
When she finally noticed the second service member, she knew it wasn't good. Her husband had been in a bad accident, they told her. She then informed her husband's parents.
"I am honestly extremely bothered by the way my son passed away. I'm hoping we have all the answers within the next few months. From what we know now, it bothers me. It was an accident that should've never happened," Prentice, his mother said.
"We have a thousand questions," his father said.
Grotjan knew he wanted to join the military from a young age, wanting to follow in the footsteps of his father, a retired Navy senior chief.
"It takes a special kind of person to want to join the military. These are the type of people that write a blank check for their life to protect the country and he was that guy," Randy Grotjan said.
Grotjan's supervisor, Technical Sgt. James Mosher, said by phone Wednesday that Grotjan was a hard worker who showed up on time, even early on some occasions. While a jokester, he took his job "very seriously" and was eager to teach others what he knew.
His mother recalled Wednesday how he used to tell her, "Don't ever worry about me, Mom. I'm a plumber. My job is safe."
A momma's boy, Grotjan spoke to his mother daily. When she sent him several messages on Facebook the morning of July 8 and never heard back, she got worried. It wasn't like him to not respond.
Grotjan was beloved by his siblings, who bragged about him being in the Air Force. The second oldest of eight children, Grotjan had yet to meet his newest sister, Grace, born seven weeks ago.
A Facebook page has been set up to help the Grotjan family with travel and funeral expenses. Money left over will be donated to the Landstuhl Fisher House, which houses families and patients receiving medical care at Landstuhl Regional Medical Center, Grotjan's mother said.
In the week since his death, the family has been sharing memories and pictures of Grotjan and their plans for keeping his memory going.
"Us being united is what's keeping us together and upright. It's how we get out of bed every morning right now," his wife, Taylor, said.
Share: