Each day, about 50 kilometers above the Earth, more than half a million pieces of orbiting space junk whiz at speeds of up to 17,500 miles per hour. And if any one of them follows the wrong path, it could cause serious ― or even catastrophic ― damage to a satellite or spacecraft in orbit.
But last winter, an eagle-eyed Senior Airman Brittany Cason stopped just that from happening, spotting a potential collision, saving a Russian satellite and averting a potential international incident.
Though the 22-year-old Cason ― a space console operator and line instructor in the 18th Space Control Squadron at Vandenberg Air Force Base in California ― joined the Air Force less than four years ago, she's already impressed her supervisors with her drive and determination to excel.
For that reason and for her exceptional volunteer service off duty, Cason was selected as a finalist for the Air Force Times 2018 Airman of the Year award.
Cason, of St. Petersburg, Florida, comes from a military family ― her father was in the Army, her cousin was an Air Force pilot, and other relatives also served in the Navy and Marine Corps ― and that tradition prompted her to join the Air Force in September 2014.
The military tradition "ran in my family, and it became a way of life for me," Cason said. "I wanted to be a part of something bigger than myself."
At first, Cason talked to her recruiter about joining the security forces. But she loved space, physics and computers growing up, and was intrigued by the array of technical job opportunities in the Air Force.
When she scored highly on her ASVAB, or Armed Services Vocational Aptitude Battery, test, her recruiter encouraged her to try for those technical jobs instead of being a cop.
"He gave me a list of jobs that I qualified for, and space was on there," Cason said. "It was my first pick and I ended up getting it."
She finished her initial space operations training at Vandenberg in April 2015, and was first assigned to the 614th Air Operations Center there. One year later, she moved to her current assignment at the 18th.
Meet the other Military Times Service Members of the Year honorees and find out more about the program.

First Lt. Holly Tanner, the mission commander at the 18th who has been Cason's supervisor since last August, said she was struck by how eagerly Cason took the initiative to do more than was required of her.
"She stood out for being a really hard worker," Tanner said. "Really hard charging, and going above and beyond what was required of her to get the job done. I got really lucky this past year."
Each day, Cason screens more than 1,400 active Defense Department, government, and U.S.-leased satellites and spacecraft against other manmade objects in orbit ― particularly small pieces of debris that could easily wreck multi-million-dollar projects.
Her squadron also provides situational information on more than 16,000 other satellites and other objects from about 196 countries.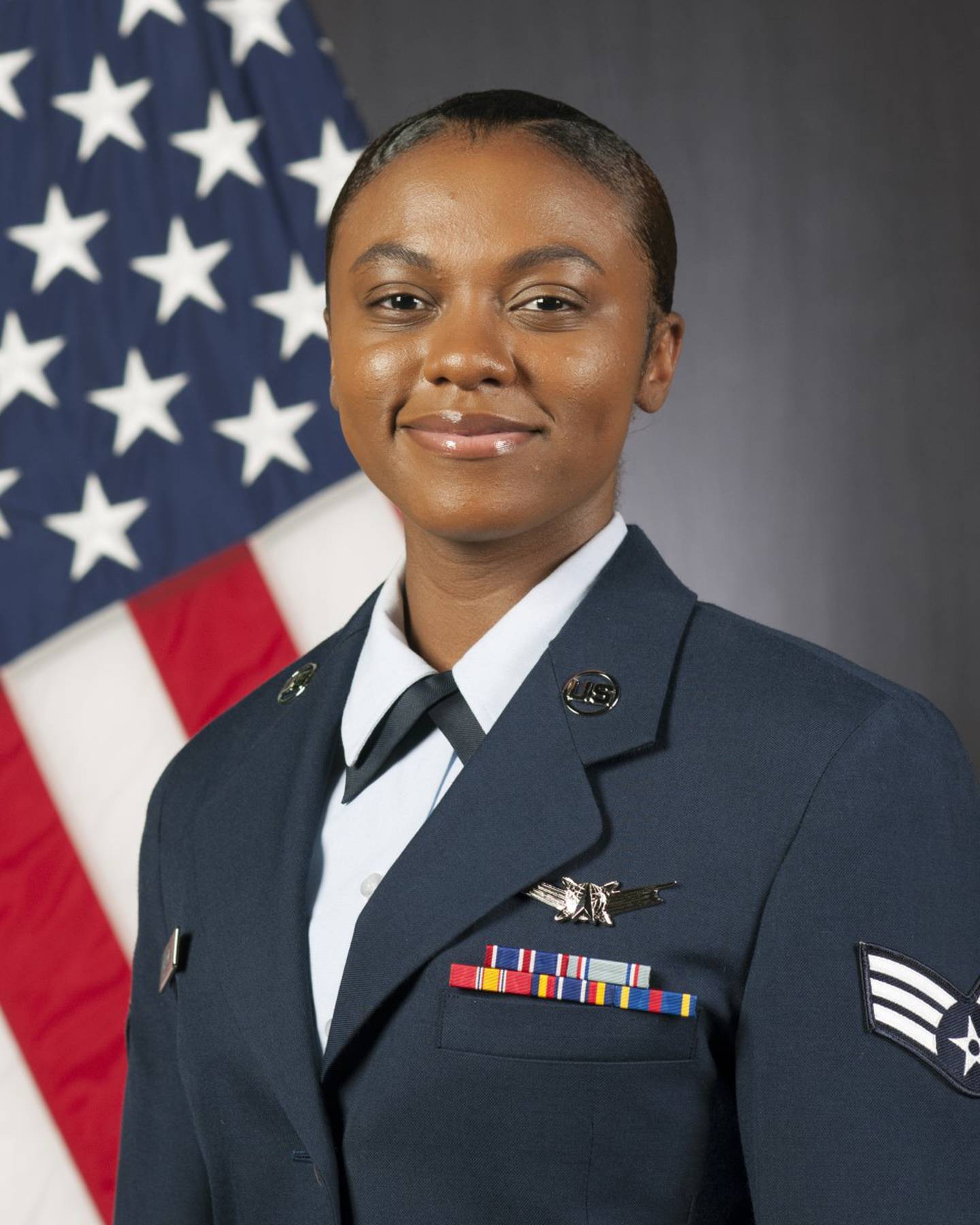 When they see an object like debris might run the risk of hitting a satellite, airmen like Cason have to notify their "customers" ― not just in the military, but also civilian government agencies and private commercial users ― about the danger.
And one day in Winter 2017, Cason saw that a piece of debris was headed right for the Russian satellite. She sprang into action, alerting her leadership to the problem and reaching out to her contact at the State Department and made sure that they were reaching out to the Russians would get it out of the way.
It was a thrilling moment for Cason.
"I remember growing up, I'd see a lot of commercials about it how collisions are avoided, and I got to live that moment of saving" a satellite, Cason said. "I was proud, because for just being an airman, my data, my information, the things I provided made a difference. It was an honor."
Cason has also worked with the Missile Defense Agency to help with three test launches of the Terminal High Altitude Area Defense missile system. And she also helped catch anomalies with two other communications satellites ― a $60 million French satellite and a $42.4 million European Union satellite ― quickly reacting and giving their users information necessary to recover them and prevent their catastrophic loss.
Cason also is heavily involved in volunteering in her community. She has devoted more than 60 hours to Vandenberg's Airman Against Drunk Driving program, making sure her fellow airmen have safe rides home after a weekend night on the town, or events such as the Air Force Ball.
She was a key part of her squadron's booster club's effort to raise more than $1,300 this year and put on free Halloween and winter holiday parties for about 100 squadron members and their families.
"It's a thankless job," Tanner said. "Nobody thinks about how those [parties] get done, but it's a lot of planning and effort and fundraising, and she's been a big part of that, making sure the squadron has what it needs and [helping keep up] morale."
And in one of her favorite volunteer opportunities so far, she led a team of 12 volunteers last summer to help set up and tear down a fundraising golf tournament that raised more than $60,000 for Operation Surf.
This yearly surf camp, put on by Amazing Surf Adventures in San Luis Obispo, California, helps disabled veterans learn they can overcome their disabilities and get back to leading full lives.
"Being part of that, talking to the ones participating in the tournament was amazing," Cason said. "The amount of support and compassion they give to the veterans was an eye-opener. When they joined the program, and was able to be part of that camp, it changed their life."
RELATED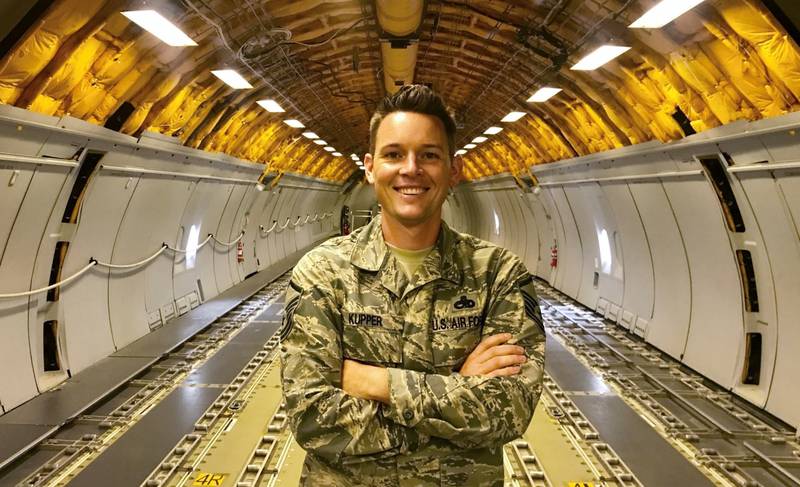 And for the last two years, Cason has mentored a 10-year-old girl as part of the Big Brother-Big Sister program, dedicating 128 hours of service to the program.
Cason herself grew up with four older brothers, but never had a sister. And when she was young, she had a Big Sister from the program help make a difference in her life and give her a peer to look up to. Now, she is doing the same for her little sister in the program.
"I've watched her grow so much and change her attitude about life," Cason said. "I know how good it made me feel, and how much it changed my life."
Tanner said Cason's volunteer activities help build bridges between the Air Force and the local community.
"She volunteers everywhere," Tanner said. "She's an ambassador to the community, showing that the Air Force cares about the community and is involved and is making a positive impact in the lives of local youth."
And Cason has big plans for her future. She is nearly finished with her work towards a Space Technology degree from the Community College of the Air Force, and after that, she plans to start pursuing a bachelor's degree this fall. With that degree, Cason hopes to earn her commission as an Air Force officer and make a career of it ― but she's still fascinated by the space and cyberspace world, and hopes to stay in that field.
Stephen Losey covers Air Force leadership and personnel issues as the senior reporter for Air Force Times.
Share: