An M240 machine gun that was reported missing five weeks ago from Minot Air Force Base has been found — in an airman's off-base residence.
In a release Wednesday evening, Minot officials said agents from the Office of Special Investigations carried out a search warrant on the airman's home Tuesday, where they allegedly recovered the machine gun.
The release did not contain any further information on the airman or other details, citing the ongoing investigation.
The 7.62mm weapon was discovered to be missing during a weapons inventory check May 16, prompting OSI to get involved.
RELATED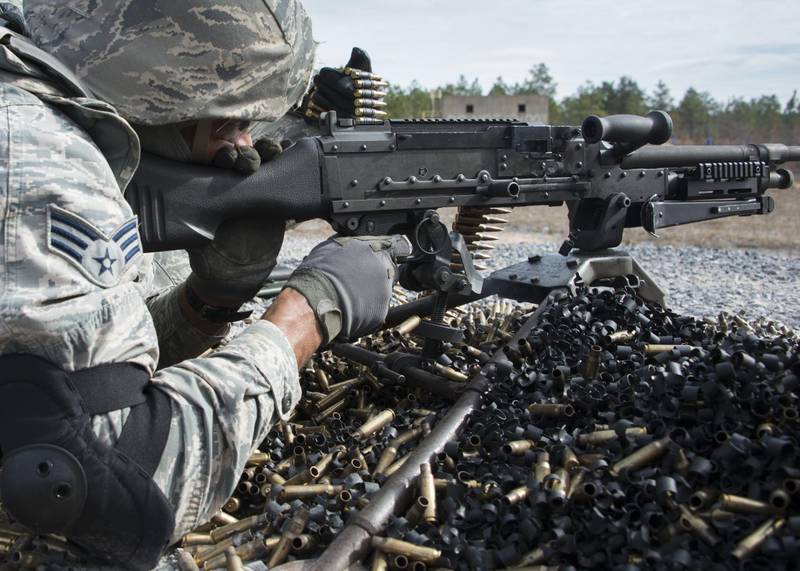 But that wasn't the start of Minot's weapons woes. On May 1, a crate of automatic grenade launcher ammunition fell off a Humvee on a nearby Native American reservation. Minot officials searched for the grenades for about two weeks, but their efforts were fruitless and the hunt was called off.
The high-profile — and embarrassing — weapons losses led to the firing of 91st Security Forces Group commander Col. Jason Beers, as well as superintendent Chief Master Sgt. Nikki Drago.
Beers has a new job in the works, however — he's slated to become chief of the installation division at Air Force Special Operations Command later this summer.
Stephen Losey is the air warfare reporter at Defense News. He previously reported for Military.com, covering the Pentagon, special operations and air warfare. Before that, he covered U.S. Air Force leadership, personnel and operations for Air Force Times.
Share: