Minot Air Force Base in North Dakota on Thursday said that an M240 machine gun is missing from its weapons inventories.
The 7.62 caliber weapon was found to be missing during a standard inventory check on Wednesday, Lt. Col. Jamie Humphries, chief of public affairs for the 5th Bomb Wing, said in a release Thursday evening.
The Air Force's Office of Special Investigations has opened an investigation, Humphries said. The 5th Bomb Wing and 91st Missile Wing also immediately began searching their weapons inventories to try to find the machine gun.
The discovery took place about two weeks after a container of ammunition for an automatic grenade launcher fell off a Humvee on the Fort Berthold Native American reservation located more than an hour away from Minot.
RELATED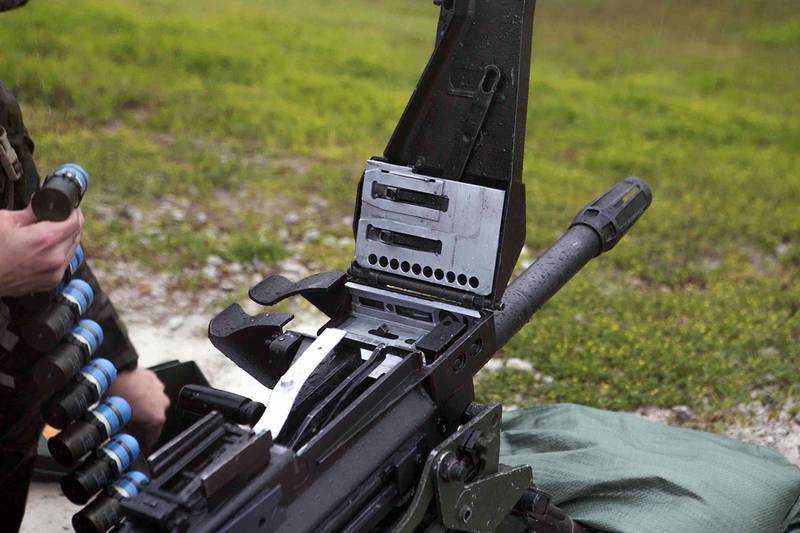 The Air Force searched the area after the May 1 loss of the grenades, and offered a $5,000 reward for information leading to their recovery. But the searches were fruitless, and Minot called off the search over the weekend.
Minot said that the missing explosives are safe as long as the container is intact, but that anyone who finds it should evacuate and call first responders, especially if it's damaged.
Stephen Losey is the air warfare reporter at Defense News. He previously reported for Military.com, covering the Pentagon, special operations and air warfare. Before that, he covered U.S. Air Force leadership, personnel and operations for Air Force Times.
Share: