The purported hydrogen bomb test North Korea conducted Wednesday has agencies and global leaders globally on high alert for what the East Asian country might do next.
There is universal skepticism over the claim that the test involved was actually a hydrogen bomb. White House spokesman Josh Earnest said Wednesday that initial analyses show "no evidence" North Korea detonated a hydrogen bomb.
Defense Secretary Ash Carter in a phone call with Republic of Korea Minister of National Defense Han Min-koo said North Korea's actions were a "flagrant violation of international law" and both sides pledged to "coordinate appropriate alliance responses to these provocations," according to a release from the Defense Department.
The Defense Department has not elaborated whether troops serving under U.S. Forces Korea will be affected by such consequences or whether U.S. troops have been placed on higher alert in response to the test.
There are almost 24,900 U.S. troops in South Korea, according to Defense Department data. About 16,400 are soldiers, 330 are sailors,140 are Marines, and more than 8,000 are airmen. There also are almost 880 military dependents and about 3,200 DoD civilian employees.
The Army has long maintained a presence on the peninsula, with thousands of troops rotating in and out of the country. Major units in South Korea include 8th Army and the 2nd Infantry Division headquarters. Last summer, as part of ongoing troop and budget cuts, the Army inactivated the 2nd Infantry Division's 1st Brigade Combat Team after more than 50 years on the peninsula. Instead, it began sending rotational BCTs from the U.S.
The Air Force, under 7th Air Force Command, maintains the 51st Fighter Wing at Osan Air Base and the 8th Fighter Wing out of Kunsan. Both wings maintain more than over a dozen F-16 fighter jets; the 51st FW also supports A-10 Warthogs. The service has routinely sent B-2 bombers to Guam to bolster and reaffirm its commitment to South Korea.
"We continue to have airmen stationed on the Korean Peninsula who are there full time who are ready for whatever might happen, and they are ready every day," Chief of Staff Gen. Mark Welsh said in August. In 2013, B-2 stealth bombers flew directly into South Korean airspace as a warning to North Korea.
Analysts monitoring the situation have not confirmed whether North Korea indeed detonated a hydrogen bomb: The U.S. Geological Survey, for example, could only confirm a 5.1 seismic event at the time North Korea claimed the test.
The Air Force is one element analyzing the evidence.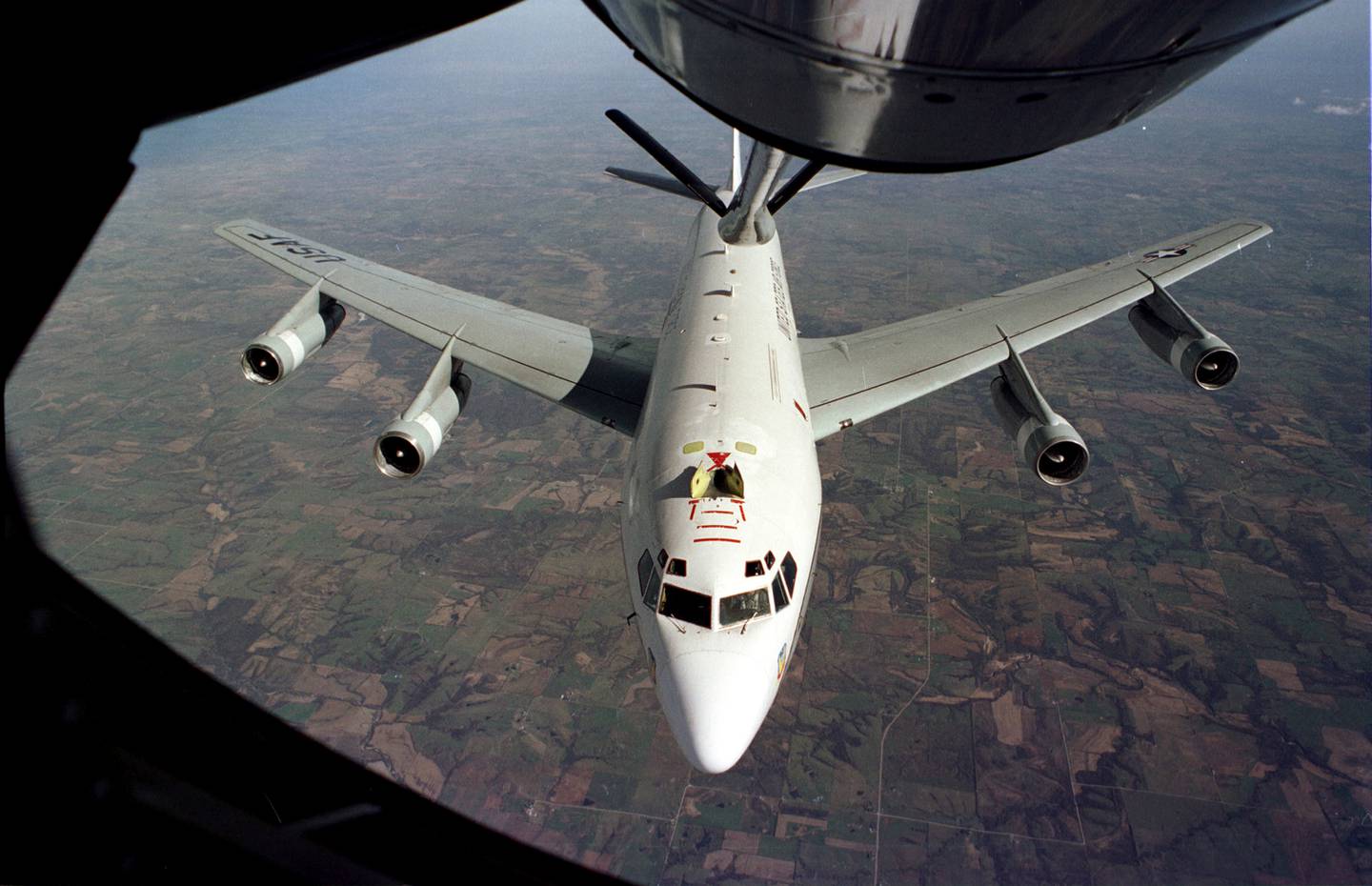 The WC-135W Constant Phoenix aircraft collects particulate and gaseous debris from the accessible regions of the atmosphere in support of the Limited Nuclear Test Ban Treaty of 1963.
Photo Credit: Air Force
The service will deploy a radiation detecting aircraft in the next few weeks, according to reports. The WC-135 Constant Phoenix, commissioned in 1947 under the Army Air Forces, will soon determine if North Korea's claims are legitimate, a defense official told the Washington Post Wednesday.
Another department is also keeping watch. The Air Force Technical Applications Center out of Patrick Air Force Base, Florida, is "continuing to analyze more data and monitor the situation, including analyzing data to determine if it was, in fact, a nuclear blast," said Susan A. Romano, AFTAC director of public affairs.
AFTAC is "the sole organization in the federal government whose mission is to detect and report technical data from foreign nuclear explosions," according to the center's website. The Air Force in October — for the first time since 1980 — re-activated five technical operations squadrons under AFTAC to monitor activities from nuclear aggressors such as North Korea and Iran.
Romano on Wednesday said while AFTAC — which uses the U.S. Atomic Energy Detection System, or USAEDS — does not have the capability to decipher whether the blast was nuclear or conventional right now, other steps and factors are being considered to determine the nature of the blast.
"Our seismic equipment did detect a disturbance underground in the vicinity of the purported event in North Korea," she said, describing that the system monitors seismic, hydro acoustics, space based assets, and air collection samples. The seismic findings and analyzed data have been sent up the chain of command to national decision makers, she added.
South Korean watch a television broadcast reporting the North Korea's Hydrogen Bomb Test at the Seoul Railway Station on Jan. 6, 2016, in Seoul, South Korea.
Photo Credit: Chung Sung-Jun/Getty Images
This makes for North Korea's fourth detonation test in recent years; North Korea conducted nuclear underground tests in 2006, 2009 and 2013.
"The world looks different from the peninsula," Maj. Gen. Ted Martin, commander of the 2nd Infantry Division, told Army Times during an interview last fall. "When you're sitting here … a good chunk of the Seoul metro area is in range of North Korean long-range artillery. Here we have a laser beam focus on the most likely threat that we're going to face."
Soldiers deployed to the peninsula are constantly on alert, Martin said at the time.
"We drill home to the soldiers all the time [that] this is not business as usual," he said. "You must be ready to fight tonight."
Carter and Han both stated that the international community "does not and will not accept North Korea as a nuclear state, and pledged that both sides would coordinate appropriate alliance responses to these provocations," the statement said.
Phillip Swarts contributed to this report.
Michelle Tan is the editor of Army Times and Air Force Times. She has covered the military for Military Times since 2005, and has embedded with U.S. troops in Iraq, Afghanistan, Kuwait, Haiti, Gabon and the Horn of Africa.
Share: