Brig. Gen. Paul Tibbets IV, the former deputy commander of Air Force Global Strike Command, made inappropriate comments in public about a female junior airman under his command and a woman at a Kansas City Chiefs event after drinking alcohol, an inspector general investigation found.
The May 2018 report, which the Air Force released on Monday, also found that Tibbets was derelict in his duties as commander of the 509th Bomb Wing at Whiteman Air Force Base in Missouri when he failed to report four suicide attempts, and pressured officials not to record some suicide attempts.
The Air Force said in September that Tibbets is being forced to retire due to the investigation's findings and will not receive his promotion to major general. He was scheduled to enter terminal leave Oct. 19, and his retirement as a one-star will take effect Dec. 1. Now-retired Gen. Robin Rand, former head of Global Strike Command, also issued Tibbets a letter of admonishment.
Tibbets, a bomber pilot who graduated from the Air Force Academy in 1989, is the grandson of Brig. Gen. Paul Tibbets Jr., who piloted the Enola Gay when it dropped a uranium bomb over Hiroshima in 1945. A Global Strike Command spokesman said he is not making statements at this time.
The investigation substantiated allegations that Tibbets made inappropriate comments about women on two separate occasions, in violation of the Uniform Code of Military Justice's rules forbidding conduct unbecoming an officer and a gentleman.
At his June 2017 going-away party, investigators concluded Tibbets humiliated an airman by saying words to the effect of, "Isn't she such a beautiful young lady," and, "If only she didn't sleep with married men."
The airman had previously been demoted from airman first class after receiving a non-judicial punishment for having an unprofessional relationship. Tibbets took an interest in her and gave her a nickname, and she greatly admired Tibbets, the report said.
When Tibbets found out she was not up for promotion because she had lost a stripe, she initially didn't want to tell him why she got into trouble, but he kept asking. She finally told him so he would stop, she told investigators. And though Tibbets never told her he would keep the matter to himself, she told investigators she didn't expect him to repeat it and didn't want it brought up ever again.
RELATED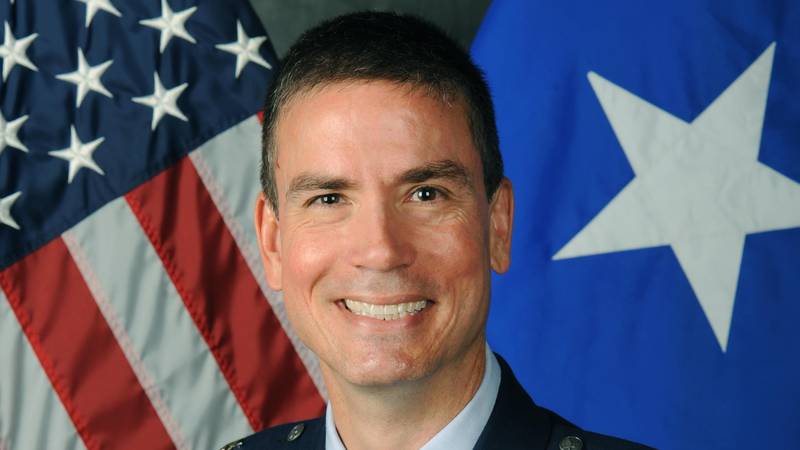 She told the IG that she felt he broke her trust when he made his comment, and that he treated her disrespectfully.
"I felt like all the other comments that he had made about me being a good airman and everything were just irrelevant, because I felt like that comment that he made was how he truly felt," she said.
The IG concluded this airman and Tibbets saw each other so frequently that their "relationship ... was beyond what was customary of a 1-star general and a 1-stripe airman."
She said that on about four occasions, he would put his arm around her in a one-arm hug and say he loved her, which he denied. Multiple witnesses told investigators that Tibbets was personally interested in learning why she had lost her stripe.
After the incident, the airman's morale plummeted, the report said. She began making small mistakes at work she had never made before, and the problems compounded, a witness said. Her problems began to affect her unit, which was already undermanned.
She looked up to Tibbets and felt they had a connection, which the IG said showed she had no motive to fabricate her claims against him, but also showed why his comments hurt her so badly.
'A couple of beers and then he would get a bit louder'
A witness told investigators that after Tibbets made the comment about the airman, he and another person chuckled, and he soon apologized and said, "We had a few drinks before we got here."
The witness said she was shocked by what Tibbets said, and that she believed he was under the influence of alcohol. She also said she had observed Tibbets at other Whiteman events, and that "it was standard for Brig. Gen. Tibbets to have a couple of beers and then he would get a bit louder and his eyes would get big."
Another witness, who frequently traveled with Tibbets, noted that he "is more loose with what he says when he has had a couple of drinks."
Other witnesses agreed.
Tibbets denied drinking before the party, aside from two sips of champagne during a toast. He also said that he told the airman she looked nice, the same thing he said he told many other people at the event, and denied calling her a "beautiful young lady." He also said he did not recall making any comment about her romantic life.
The airman immediately told someone else what Tibbets said, who told her to contact the IG. Other witnesses also heard her say what had happened soon afterward, corroborating her claims.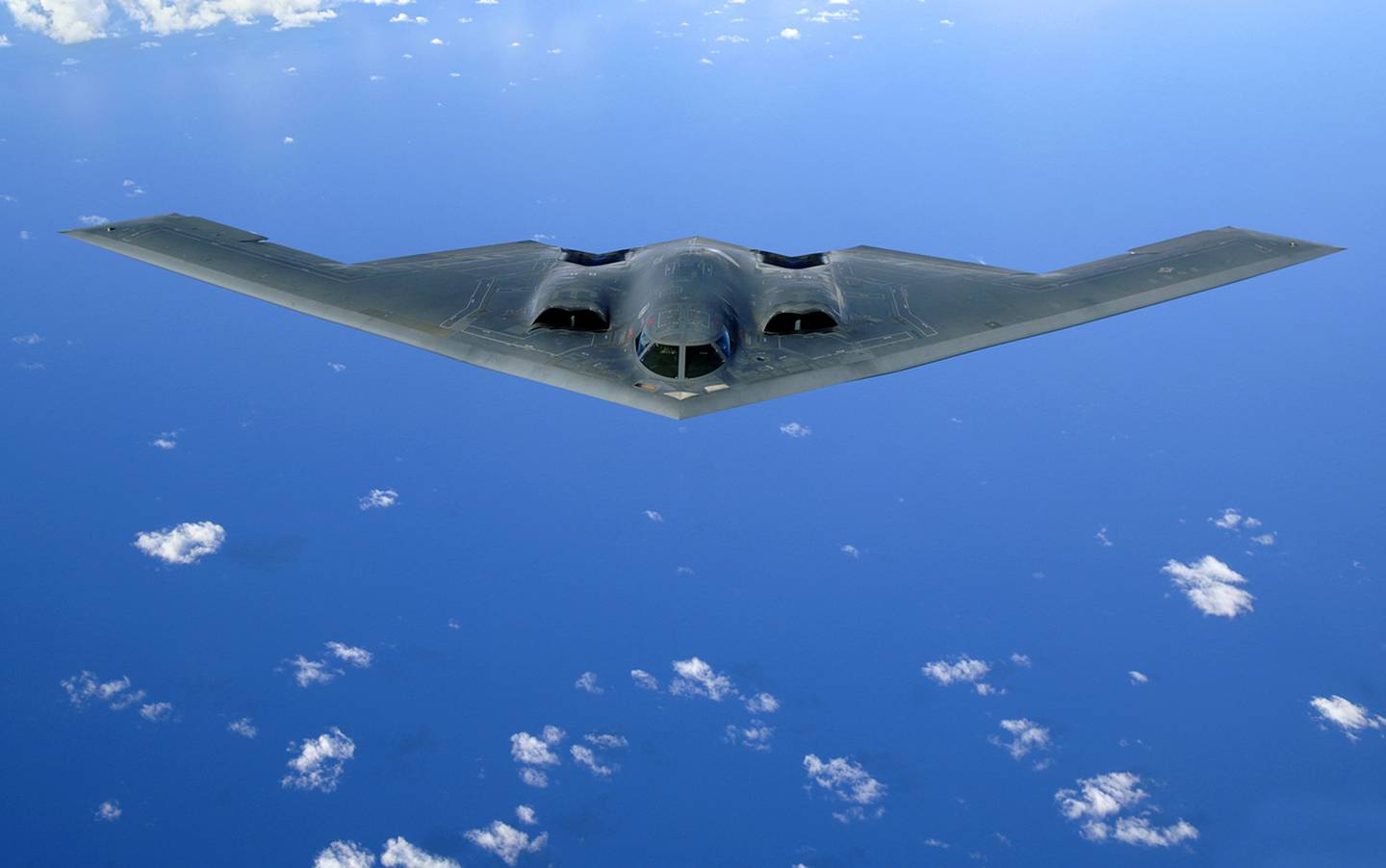 The investigator found that the airman was calm, confident and consistent when recounting her claims, although she was nervous and said the interview process "kind of freaks me out."
Tibbets' demeanor changed when he was questioned about the allegations, becoming nervous and more agitated, according to the investigator. His complexion became flushed, and, at one point, he couldn't speak without water.
Tibbets' "indecorous actions, taken with no concern for the certain harm to his subordinate, seriously compromised his standing as an officer," the report said. "While in the process of trying to do her job as well as get her career back on track following her transgression, she was publicly shamed."
Kansas City Chiefs incident
A witness also told investigators about a November 2016 incident where Tibbets was invited to take part in an official on-field event during a Kansas City Chiefs football game. While watching the game from the Founders Club at the Chiefs' Arrowhead Stadium, Tibbets had two or three drinks — either beers or Bloody Marys — and commented about a woman's "large rack" and that she was "hot."
Other guests apparently didn't hear Tibbets' comments. But it made the airmen who accompanied him, a captain and a technical sergeant, extremely uncomfortable and left them "dumbfounded." They worried about his potential for inappropriate talk — and whether they would have to intervene on behalf of a one-star general.
"On a professional level, it made me leery," one unnamed airman said. "Okay, if he starts getting [a] couple of drinks in him, what's he going to say?"
They also were concerned that such comments coming from a one-star would show the Air Force views and treats women inappropriately, were unprofessional, and did not set the right example for subordinates.
Tibbets told investigators that he remembered the women were attractive, but said he did not recall making any comments about their "rack" or other physical attributes.
"That's not even something that I use in my vocabulary, so I don't recall that," Tibbets said. "I usually don't use the term 'hot.'"
But the IG noted that Tibbets never flatly denied saying those words, and that he "deflected and qualified his responses to the questioning on multiple occasions."
Suicides left unreported
Tibbets also failed to make sure Whiteman reported four suicide attempts during 2017, in violation of mandatory reporting requirements, and pressured members of the 509th Medical Group not to report them. During 2017, Whiteman officially reported no suicide attempts.
Global Strike Command requires commanders to report attempted suicides, even if they don't result in hospitalization.
But a complainant told investigators that Tibbets told her not to report suicide attempts on at least three occasions because he didn't think they were serious enough to qualify as suicide attempts.
Air Force regulations define a suicide attempt as "[a]ny nonfatal, self-directed, potentially injurious behavior accompanied by evidence of intent to die which as as a result of the behavior results in medical care/treatment (including mental health care) or evacuation from the [deployed location]. A suicide attempt may or may not result in injury."
"He would tell me, 'well, that method wouldn't have actually resulted in suicide,' " the unnamed complainant said. "Even though we provided the DoD definition of a suicide attempt, which has to do with intent, not method, he would tell me 'I don't want you to report that.' ... I told him I cannot ... tell my providers how to practice, and I can't tell them that ... their professional opinion is not correct because, you know, it's their license."
For example, one unnamed airman was admitted to a civilian hospital in Kansas City at the end of January 2017 after being found unconscious from an overdose of pills and alcohol. Because it was his second such overdose in about two months, the civilian doctors categorized it as a suicide attempt, although he denied he was trying to kill himself.
But Tibbets disagreed and thought it was an accidental overdose, not a suicide attempt. An unnamed witness said a member of the 509th Medical Group classified it as a suicide attempt anyway. But a required Commander's Critical Information Requirements report was never filed.
"I do not believe this is an actual suicide attempt and therefore have not sent up a CCIR to" Global Strike Command, Tibbets said in a Feb. 1, 2017, email. "Based on this airman's pattern of behavior, we think this is a 'cry for help' (wanting attention)."
In an interview, Tibbets accepted responsibility for not reporting the suicide attempts. But he also suggested that various officials in the 509th were "all not on the same page" on the issue.
"I'm not a doctor," Tibbets told investigators. "I say that all the time. I'm not going to make a medical diagnosis. But my vice is telling me, 'hey, this is not reportable' or 'we shouldn't report it,' or whatever, and the medical group, I'm not sure what they're saying."
"So what I told [redacted] was when I went to talk to him, I said, 'look, am I off base here, is the medical group off base here, are we stepping in the medical business, what's the right answer here, and let's fix it.' "
Tibbets told investigators that typically, he would make phone calls about suicide attempts, and his vice commander would prepare the CCIR reports. But in those four instances, the reports were not filed and no phone calls were apparently made.
The report said that Tibbets' attempt to override the medical community's determinations of what constituted a suicide attempt was unreasonable. An unnamed medical official told investigators it was unprecedented in his experience.
"You're usually not in a gray zone if someone tries to take their life," the witness said.
Other findings
The IG also concluded that Tibbets misused government vehicles and drivers from the 509th to take him to and from the Kansas City International Airport at least 27 times.
And he improperly solicited and received gifts of photographs and autographs from celebrities at Whiteman's Stealth Con event in February 2016.
Morale was also troubled in the 509th. In the spring of 2017, a climate survey found more than half of the 141 personnel surveyed had a negative response. Of the responses, 22 were extremely negative, and 62 were negative. Only 21 felt positively, and 36 had a neutral response.
Stephen Losey is the air warfare reporter at Defense News. He previously reported for Military.com, covering the Pentagon, special operations and air warfare. Before that, he covered U.S. Air Force leadership, personnel and operations for Air Force Times.
Share: