Brig. Gen. Paul Tibbets IV, deputy commander of Air Force Global Strike Command, will be forced to retire after an investigation substantiated several accusations of misconduct during his previous command.
Tibbets will also not receive his promotion to major general, the Air Force said in a release Thursday evening.
The Air Force said an inspector general investigation substantiated allegations that Tibbets had made inappropriate comments about women on two occasions, failed to properly report suicide attempts through his chain of command on four occasions, violated policy on use of a government vehicle, and failed to report the value of autographed photographs given to him by celebrities.
The allegations stemmed from his command of the 509th Bomb Wing at Whiteman Air Force Base in Missouri, which he led from June 2015 to July 2017.
RELATED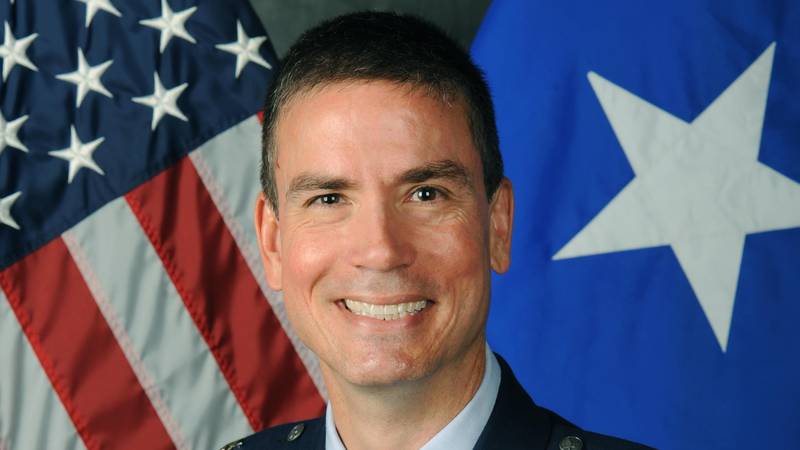 The release said complaints were raised about Tibbets in May 2017. After the investigation was completed, now-retired Gen. Robin Rand, former head of Global Strike Command, issued Tibbets a letter of admonishment and his promotion was withheld.
Tibbets will enter terminal leave Oct. 19, and his retirement as a brigadier general will take effect Dec. 1.
Tibbets, a 1989 Air Force Academy graduate, is the grandson of Brig. Gen. Paul Tibbets Jr., who piloted the Enola Gay when it dropped a uranium bomb over Hiroshima on Aug. 6, 1945.
Stephen Losey is the air warfare reporter at Defense News. He previously reported for Military.com, covering the Pentagon, special operations and air warfare. Before that, he covered U.S. Air Force leadership, personnel and operations for Air Force Times.
Share: