An RQ-4B Global Hawk remotely piloted aircraft broke apart and crashed in California last June after its navigation system began producing faulty navigation data, causing it to nearly invert and dive at an excessive, unrecoverable speed.
An accident investigation board report released Wednesday by Air Combat Command said the Northrop Grumman contractor crew flying the RPA turned off two of its four navigators after takeoff on June 21, 2017, which was standard procedure.
However, one of the two remaining active navigators started producing bad data less than an hour later, the report said. The Global Hawk didn't detect that the data was bad, and as a result, rolled to a nearly inverted position and started diving so fast that it broke up and crashed in an unpopulated area near Lone Pine, California, east of Fresno. There were no injuries, damage to private property, or significant hazards or wilderness impacts to Inyo National Forest, where some of the debris fell.
The Associated Press reported last year that the Inyo County Sheriff's Department said a small wildfire broke out due to the crash, but it was quickly put out.
RELATED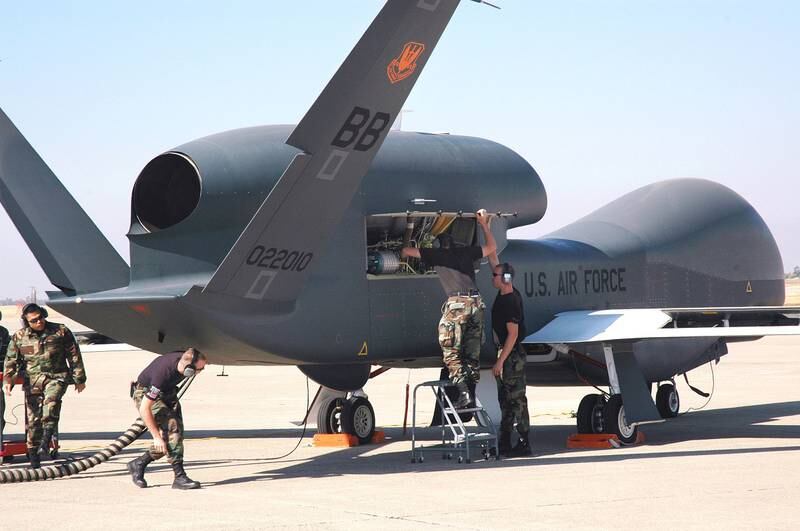 The investigation report found that even though the standard procedures called for turning off two of the RPA's four navigators, doing so substantially contributed to the crash. Had they been left on, the report said, one of those deactivated navigators would have remained the selected navigator and continued providing accurate data when the other one went bad.
The report does not blame any of the crew or maintainers.
The Global Hawk was assigned to the 9th Reconnaissance Wing at Beale Air Force Base in California, and was being flown from Edwards Air Force Base in California to Beale when it crashed. The Northrop Grumman contractors operating the Global Hawk were assigned to a mission control element in Palmdale, California, and an Air Force air crew monitored the flight from Beale.
The RPA was valued at $79 million and was completely destroyed.
Stephen Losey is the air warfare reporter at Defense News. He previously reported for Military.com, covering the Pentagon, special operations and air warfare. Before that, he covered U.S. Air Force leadership, personnel and operations for Air Force Times.
Share: