The U.S. Air Force's new enlisted personnel handbook is shaking up promotion requirements and the way enlisted airmen can address senior master sergeants.
Chief Master Sgt. of the Air Force Kaleth O. Wright announced the changes over social media Thursday.
"One of the biggest changes you'll see, one that we're also working to codify in our other [Air Force Instructions], comes in [paragraph] 3.1.3.1," Wright said. "An Associate's Degree from the [Community College of the Air Force] is no longer a promotion requirement."
Instead, the requirement now says that "MSgts must complete an Associate's Degree or higher from a regionally accredited academic institution, if not already earned, to become eligible for promotion to SMSgt," according to the revised Air Force Handbook 36-2618, entitled "The Enlisted Force Structure."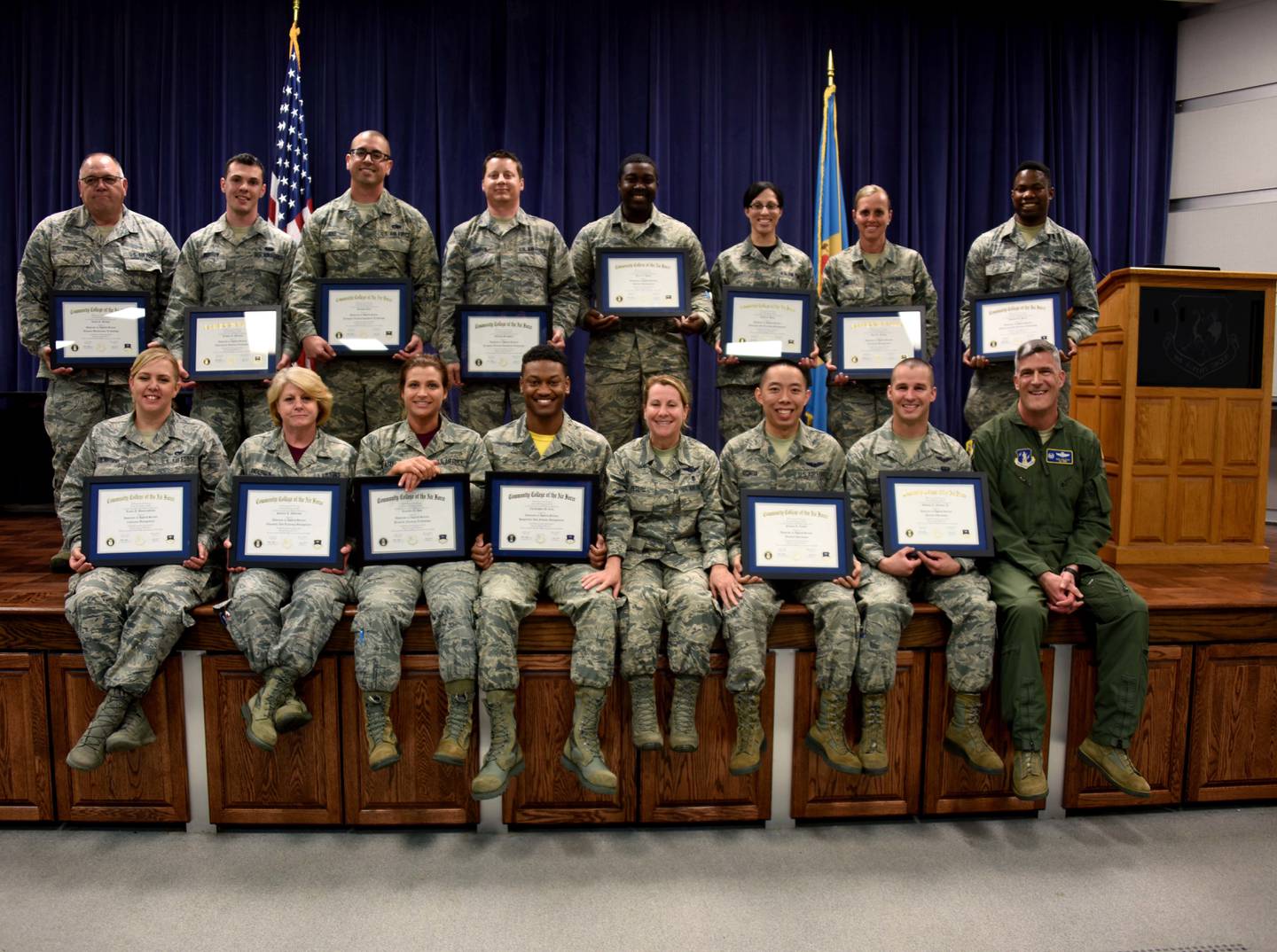 Under the previous 2009 Air Force Instruction, or AFI, of the same name, master sergeants were required to complete the Community College of the Air Force's degree program for their unique Air Force Specialty Code.
"This is considerably different than the previous version — first, it's now a handbook, not an AFI. Also, it now includes our officer and civilian force structures," Wright said. "It's a quick read, but one we think is important."

The change in degree requirements helps enlistees coming into the service with credits or completed degrees from the civilian world. It also helps those who want to pursue degree programs outside the Air Force during their time in the service.
RELATED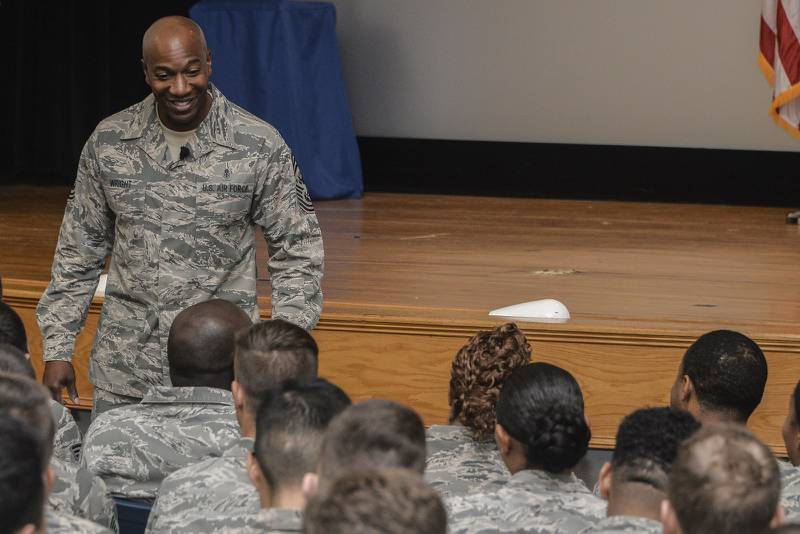 "I enlisted with my Associate's degree already completed and it was often overlooked because it wasn't through CCAF," one airman wrote over social media. "I understand that I came in with credits that gave me a boost in rank as an A1C, but there were many conversations had where it was said that my [degree] was not a CCAF so it doesn't cut it for higher learning ... Thank you CMSAF Wright for finally leveling the playing field."

Another noteworthy change is that airmen can now address senior master sergeants as "senior," "sergeant" or "senior master sergeant."
The term "senior" was not officially allowed in the 2009 AFI, although some units have long-allowed the terminology in place of the much longer title.
The change, which appears more than welcomed, also caused some on social media to call for abbreviations of other ranks.
"Make technical sergeant 'tech' again!" one such comment reads.
In the end, the changes are part of the Air Force's renewed focus on trimming bureaucratic hassles, such as Air Forces Central Command's moves to streamline the deployment process.
"One of the first questions at one of my first all calls after taking the seat was from a young Airmen who wanted to know when 'the Air Force' was going to update the Enlisted Force Structure," Wright wrote on his Facebook page.
"I assumed by 'the Air Force' she meant me, so I told her we'd look at it. And then the question came up again and again. But we had a few bigger rocks to crush, so I put my energy into the things our Airmen needed right then. But our team didn't forget about that Airmen or any of the others who asked."
"So, here it is. You asked, we listened," he added.

Kyle Rempfer is an editor and reporter whose investigations have covered combat operations, criminal cases, foreign military assistance and training accidents. Before entering journalism, Kyle served in U.S. Air Force Special Tactics and deployed in 2014 to Paktika Province, Afghanistan, and Baghdad, Iraq.
Share: