In the wake of a series of troubling aircraft mishaps and crashes ― several of which have been fatal ― Air Force Chief of Staff Gen. Dave Goldfein has ordered a one-day safety stand down for all flying and maintenance wings.
"I am directing this operational safety review to allow our commanders to assess and discuss the safety of our operations and to gather feedback from our airmen who are doing the mission every day," Goldfein said in the Tuesday news release.

The Air Force said the service "is taking swift action to ensure the safety of its force" following the recent crashes, including the May 2 crash of a WC-130 Hercules that killed nine airmen from the Puerto Rico Air National Guard.
Flying and maintenance operations will largely stop on the days when units conduct their safety reviews, which is why the reviews will be spread out over the next few weeks, said Maj. Gen. John Rauch, Air Force chief of safety. There will be some exceptions for units that cannot stop for operational reasons.

"Standing down for a day to do an operational safety review is not something insignificant," he said.

Wing commanders from both manned and unmanned units have been ordered to lead forums to gather feedback from their airmen, and challenge airmen to find issues that could lead to future mishaps. Active-duty units will have until May 21 to conduct their review; Guard and Reserve units will have until June 25.
"We cannot afford to lose a single airman or weapons system due to a mishap that could have been prevented," Goldfein said. "Our men and women have volunteered to give their last full measure for America's security. My intent is to have commanders lead focused forums with their airmen to help identify gaps and seams that exist or are developing, which could lead to future mishaps or unsafe conditions."

In a briefing with reporters at the Pentagon, Rauch said the recent increase of Class A mishaps in manned aircraft ― which result in a fatality or permanent disability or cause at least $2 million in damages ― and, especially, the recent spate of fatal accidents, prompted this stand down.
But, Rauch said, the mishap problems ― while a tragedy and concerning ― do not equate to a crisis.
The Air Force hasn't yet found a particular cause or trend driving these accidents, Rauch said.
"For us, each one is kind of an individual event that you look at," Rauch said. "There could be common themes across them, which we're not seeing. Otherwise, they're really not related to each other. It's not one mishap that leads to another one. It's, do they share common trends that you're worried about? That's not what's happening right now, so far."

Goldfein and Secretary Heather Wilson discussed the issue over the weekend, and decided to proceed with the stand down. Congressional pressure over the issue did not factor in the decision, he said.
Overall, Class A mishaps are trending down. A handout provided by the Air Force said that those mishaps ― for both manned and unmanned aircraft ― are down 8 percent in fiscal 2018 from the previous year.
But the handout shows that manned aircraft alone show a dramatic spike in Class A mishaps so far this fiscal year ― up 48 percent so far in 2018.
"A's overall are down, which is where we want," Rauch said. "It's just this one section that's clearly not, and it's a concerning section, obviously."

Rauch said the Air Force is not trying to downplay the significance of the mishaps.
"Every mishap is a concern, especially when you're talking about these Class A's, because there are fatalities involved with them," Rauch said. "Every time we lose an airman, that's clearly a tragedy. In a perfect world, we'd get down to zero Class A's, because any mishap means that's something we've got to stop, we've got to spend time on, we want to look and see what's happening. Because there's a concern that mishap has occurred across the spectrum. So when we pull details on why it might have happened, it's to prevent it from happening in the future."

Many issues plaguing Air Force aviation are well-known. The service is suffering from an alarming pilot shortfall and retention problems, for example, and an insufficient training pipeline that limits how many new pilots it can produce. The fleet is increasingly aging, with some planes more than half a century old, and Air Force experts have expressed concern about so-called "tired iron."
The Air Force has only recently eliminated a shortfall of maintainers that at one point numbered 4,000 ― but many of the new maintainers are too inexperienced to handle the more complicated repair work some planes require.
Air Force leaders are well aware of those issues, Rauch said. But precisely how they may be manifesting in these mishaps ― if they are a factor ― is not yet fully known, he said. The Air Force hopes that as wings send their observations up the chain, officials can put those data points together and spot trends identifying common problems causing these mishaps.
Rauch said the Air Force hopes the review will uncover any current or developing "gaps and seams" that could lead to future mishaps or unsafe conditions. The review will cover leadership and supervision, training, mission planning, briefing and debriefing, risk management, flightline operations, experience across the force and fundamentals.
The Air Force is not planning to release a final report, but officials later this year could discuss what the reviews found, he said.
When asked if a lack of funding is contributing to the problem, Rauch said that it's hard to draw that correlation, but the review could possibly uncover such connections.
A Military Times investigation has found that across the military, accidents have risen nearly 40 percent since sequestration began in fiscal 2013. The Air Force fared better than other services, with an overall 16 percent increase that was driven by an increase in lower-level Class C mishaps.
RELATED
But experts warn that an increase in Class C mishaps can be a sign of bigger troubles on the way. In April, Goldfein ordered the Air Force Safety Center to conduct a review of the increase in Class C mishaps.
The Pentagon is also coming under increasing pressure to find the cause of the recent spike in aviation accidents. On Monday, Rep. Adam Smith of Washington, the top Democrat on the House Armed Services Committee, introduced legislation to create an independent panel to look into the increase in mishaps.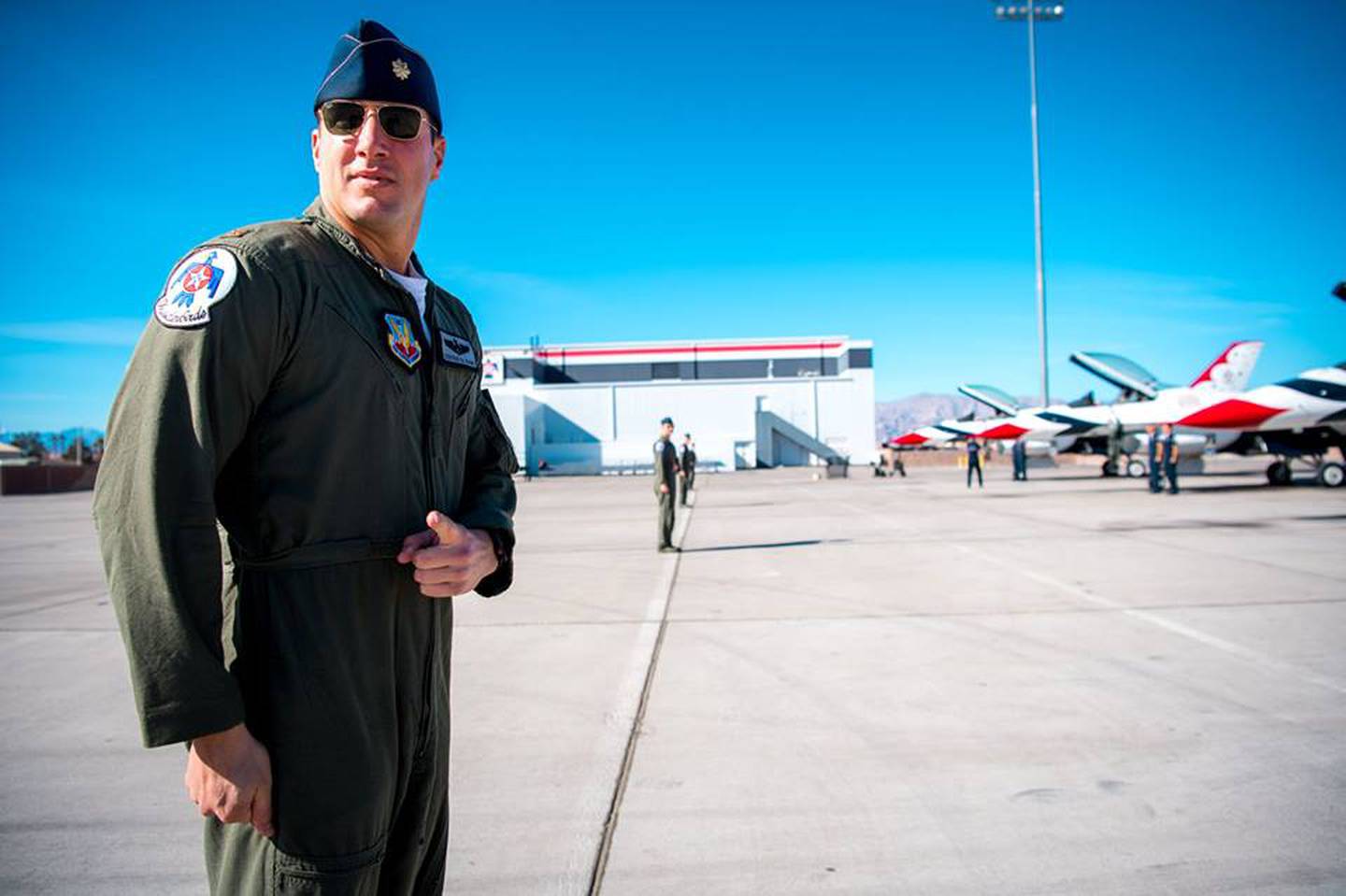 The Air Force has also had several fatal accidents in recent months, even before last week's WC-130 crash. On April 4, Thunderbirds pilot Maj. Stephen Del Bagno was killed when his F-16 crashed during a training sortie.
And on March 15, seven airmen died when their HH-60 Pave Hawk crashed in Anbar province, Iraq.
Overall, fatal aviation accidents across the entire military have reached a six-year high. But Pentagon Press Secretary Dana White said last week that "This is not a crisis," and that the accidents were unique and not part of a broader trend.
Stephen Losey is the air warfare reporter for Defense News. He previously covered leadership and personnel issues at Air Force Times, and the Pentagon, special operations and air warfare at Military.com. He has traveled to the Middle East to cover U.S. Air Force operations.
Share: