A family practice chain in South Carolina will pay $2 million as part of a settlement with the government to resolve allegations that the medical practice submitted false claims to Tricare and Medicare, according to Justice Department officials.
Family Medicine Centers of South Carolina, or FMCSC, agreed to pay $1.56 million, and two company officials ― principal owner and former chief executive officer Dr. Stephen F. Serbin, and former laboratory director Victoria Serbin ― agreed to pay a combined $443,000 to resolve the False Claims Act lawsuit. The company did not admit to any wrongdoing as part of the settlement, FMCSC officials said.
FMCSC is a chain of family medicine clinics located in Columbia and the surrounding area. The clinics include Springwood Lake Family Practice, Woodhill Family Practice, Midtown Family Medicine, Saluda Pointe Family Medicine, Lake Murray Family Medicine, and the now-closed Rice Creek Family Medicine.
"The litigation and settlement of this matter illustrates the government's emphasis on combating health care fraud," Justice officials said in Monday's announcement of the settlement. Justice officials acknowledged that "the claims resolved by this settlement are allegations only, and there has been no determination of liability."
Officials alleged the Serbins were responsible for submitting false claims to Medicare and Tricare for medically unnecessary laboratory services. They allegedly created custom laboratory panels of diagnostic tests that aren't appropriate for routine measurement and performed the tests without an order from the treating physician. They allegedly implemented standing orders to make sure these tests were performed with specific frequency, and not because of clinical need. They allegedly programmed the FMC billing software to change certain billing codes for laboratory tests to ensure Medicare would pay.
"We applaud the Department of Justice and the U.S. Attorney for the District of South Carolina for holding this provider accountable for its actions," said Guy Kiyokawa, deputy director of the Defense Health Agency, in a statement announcing the settlement. "The provider's actions targeted American service members, veterans and their families, diverting valuable resources through unnecessary tests. The Defense Health Agency continues to work closely with the Justice Department and other state and federal agencies to investigate all those who participated in these nefarious, fraudulent practices."
Justice officials also alleged FMCSC submitted claims to Medicare that violated the physician self-referral prohibition, known as the Stark Law, which is intended to prevent a physician's medical judgment from being compromised by improper financial incentives. Justice officials alleged that FMCSC's incentive compensation plan paid doctors a percentage of the value of laboratory and other diagnostic tests that these same doctors ordered through FMCSC. FMCSC then billed Medicare for the costs.
Justice officials said the allegations arose from a lawsuit filed under the whistleblower provisions of the False Claims Act by Dr. Catherine A. Schaefer, a physician who worked for FMCSC.
Private citizens can file lawsuits on behalf of the government and share in any recovery. Schaefer will receive $340,510, Justice officials said.
In a statement issued by FMCSC on Monday, officials stated the action was "brought several years ago by a disgruntled former employee who was terminated after spending less than nine months at FMCSC."
RELATED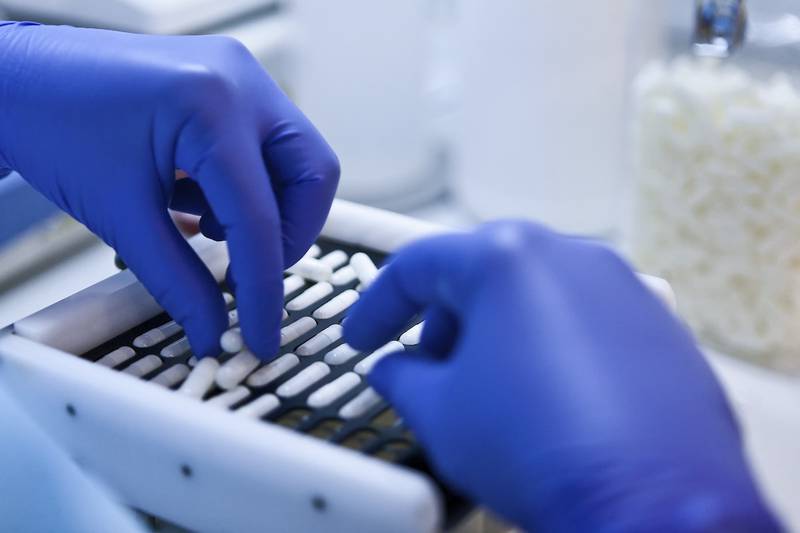 The company "admitted no liability and adamantly denies any wrongdoing," according to the statement. "The financial settlement was a business decision made to avoid years of costly litigation and allow FMCSC to focus its attention on doing what it does best ― improving the health of thousands of South Carolina families."
FMCSC has 14 board-certified physicians and "continues to be a leader in preventive medicine and wellness care," according to the statement. "We take compliance with government regulations and quality care standards very seriously."
According to the FMCSC website, Dr. Stephen Serbin founded Family Medicine Centers in 1979 when he opened the Springwood Lake Family Practice office.
As part of the settlement, the Serbins will have no management role in FMCSC for five years, and FMCSC will hire an independent review organization to conduct annual claims reviews, as one of "substantial internal compliance reforms," the Justice announcement stated.
The case was handled by Justice Department's Civil Division's Commercial Litigation Branch, the U.S. Attorney's Office for the District of South Carolina, the HHS inspector general's office, and the Defense Health Agency.
Karen has covered military families, quality of life and consumer issues for Military Times for more than 30 years, and is co-author of a chapter on media coverage of military families in the book "A Battle Plan for Supporting Military Families." She previously worked for newspapers in Guam, Norfolk, Jacksonville, Fla., and Athens, Ga.
Share: