For the fourth time in seven fights, former Minnesota Army National Guard member Tim Johnson will take his UFC career overseas, battling unbeaten Brazilian heavyweight Marcelo Golm on Saturday night in Golm's home country.
This time, though, Johnson's travel plans hit a snag.
A sponsor fell through at the last minute, said the heavyweight, who had previous overseas stops in London, Northern Ireland and Croatia (not including an overseas deployment to Kuwait while in uniform). So to pay travel costs for two additional coaches (beyond the two paid for by the UFC), Johnson set up a crowd-funding page to share among friends and family via his Facebook page.
At least, he thought he did.
"I thought I set it to private," Johnson told Military Times on Thursday via phone from Brazil. But he woke up the next day to see pieces on the fundraiser on multiple mixed martial arts websites.
Once the surprise wore off, the money started coming in. Johnson's page cleared its $4,000 goal, with some left over that the fighter pledges to donate to veterans causes.
First, though, he's got to deal with Golum (6-0), who won his first UFC fight by submission in October in about two minutes.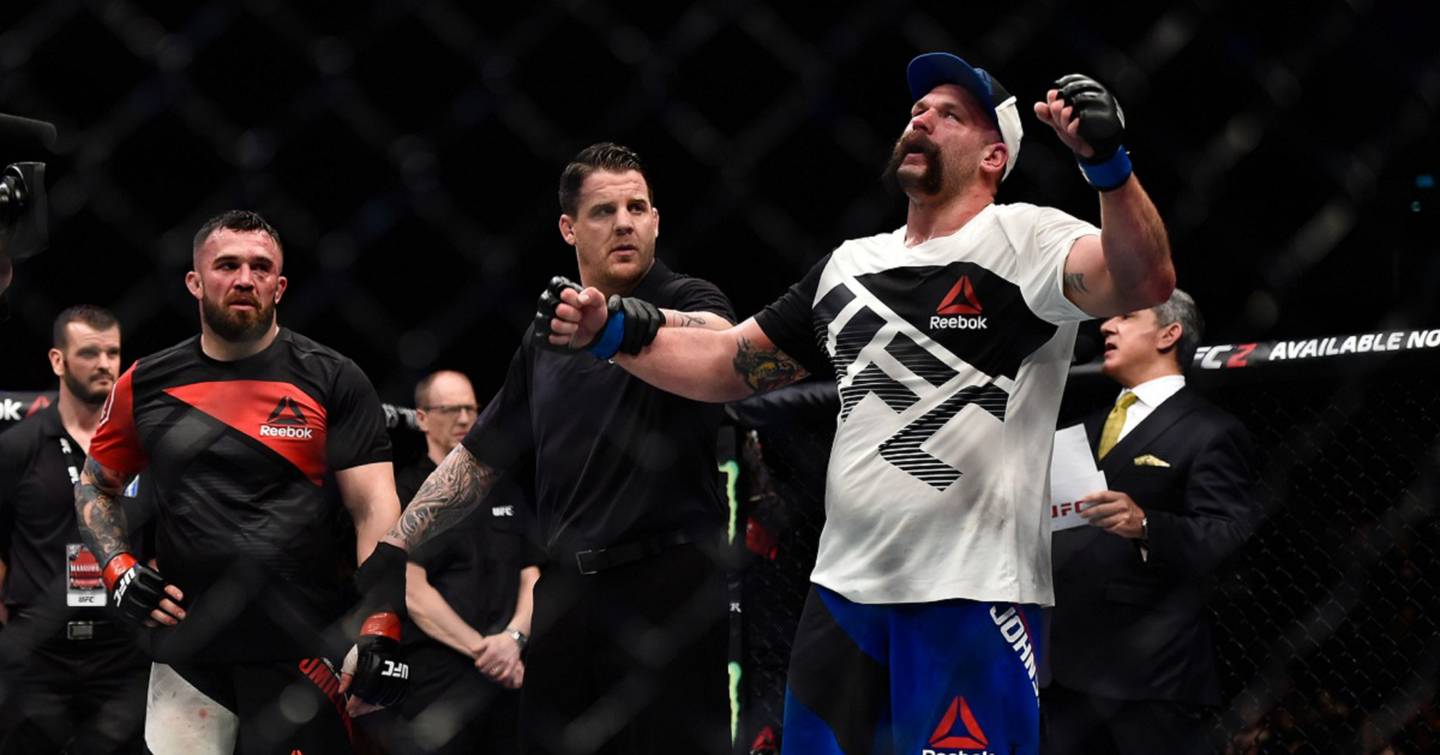 "There's about three minutes of video on this guy," explained Johnson, who said he'd been making friends in Brazil during fight prep but expected to be greeted by some of the nation's traditional fight chants, like "Kill him," when squaring off against the 25-year-old Brazilian.

The 32-year-old former sergeant, who said he may consider a second stint in uniform in a couple of years, stands at 3-3 in his UFC career (11-4 overall) and ranks 15th among the promotion's heavyweights. He's traded wins and losses since a victory in his UFC debut; his last fight, a first-round stoppage at the hands of Junior Albini in July, was the first knockout loss of Johnson's career.
RELATED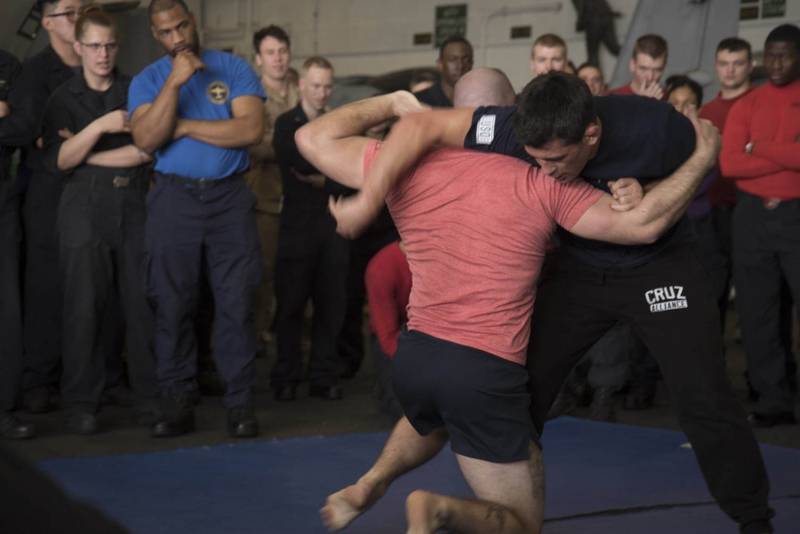 "I know how important this is. You can't lose twice in a row," he said.
Johnson, who fights out of Fargo, North Dakota, had hoped for a fight with a shorter travel time. But Brazil was the best option after he'd healed up from the Albini bout, he said, even though he was nervous in mid-January, when it appeared the Minnesota Vikings might be en route to a Super Bowl in Minneapolis.
"I figured, I'm in the UFC, they do a lot of cross-promotional things, I could maybe go" to the big game, Johnson said. But he signed on for the bout in Brazil, and "then the Vikings lost anyway. It's a long-suffering fan base."
Johnson's fans can catch his bout on the main card of Saturday's show, which beings airing on Fox Sports 1 at 10 p.m. Eastern.
Kevin Lilley is the features editor of Military Times.
Share: