As more women join combat-coded units, they are finding that there's not enough properly-fitted equipment or armor there to support them, defense appropriators told Chairman of the Joint Chiefs of Staff Gen. Joseph Dunford Wednesday.
Since 2016, women have been able to join all combat units, and in the Army alone, more than 600 have joined since that ban was lifted.
But the gear they need to do their jobs hasn't kept up, Sen. Lisa Murkowski, R-Alaska, told Dunford and Defense Secretary Jim Mattis.
"Equipment requirements for women are lagging," Murkowski said. "Currently, only the Army has women-specific body armor, but quantities are so low that I understand its only issued to women who are deploying and not during any initial entry or unit training."

The Air Force is also working on the issue, recently announcing a review to look at female pilots' gear to make sure it fits properly.
RELATED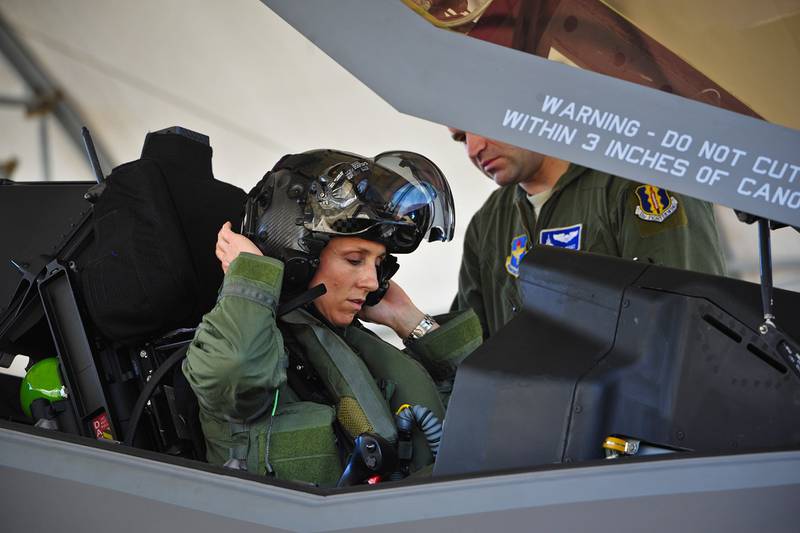 Dunford, who joined Mattis to testify at the Senate Appropriations defense subcommittee on the fiscal year 2019 budget, said this was an issue he had flagged for attention as he approved the changes in 2016.
"We knew in 2016 that the standard equipment, particularly as women began to occupy fields where they hadn't historically been — wearing combat armor, packs, those kind of things — had been built for the average male and not the average female and that we would have to adjust that," Dunford said.

"We knew it would take some time," he said.

"Each of the services now has an initiative to change the ... sizes to accommodate the different body types of women, but it has taken some time," Dunford said. "But I can assure you they are all attentive to it in fielding equipment."
Tara Copp is the Pentagon Bureau Chief for Military Times and author of the award-winning military nonfiction "The Warbird: Three Heroes. Two Wars. One Story."
Share: