The Air Force will now reimburse spouses of airmen up to $500 to pay for new state-required licenses or recertifications for their jobs when their families are reassigned to another state.
The new Spouse Licensure Reimbursement Program, which took effect May 15, will cover at least some of those costs incurred during permanent change-of-station or change-of-assignment moves that were authenticated on or after Dec. 12, 2017, the Air Force said in a Wednesday release. This is the first time the Air Force will reimburse these costs.
Some states allow "reciprocity," or recognize occupational licenses or certifications issued by other states, but not all. As a result, some working military spouses had to spend hundreds of dollars getting relicensed or recertified when their families were transferred. Military services were authorized to begin offering these reimbursements under the 2018 National Defense Authorization Act.
"Part of taking care of airmen and families means making it easier for spouses to continue their careers after a military move," Air Force Secretary Heather Wilson said.
Under the new policy, at least some of the fees for exams, certifications and registrations for jobs such as — but not limited to — teaching, cosmetology, real estate and nursing would be reimbursed. These costs must be incurred and paid after the date the airman's orders to move have come through, but no more than 24 months after that point.
RELATED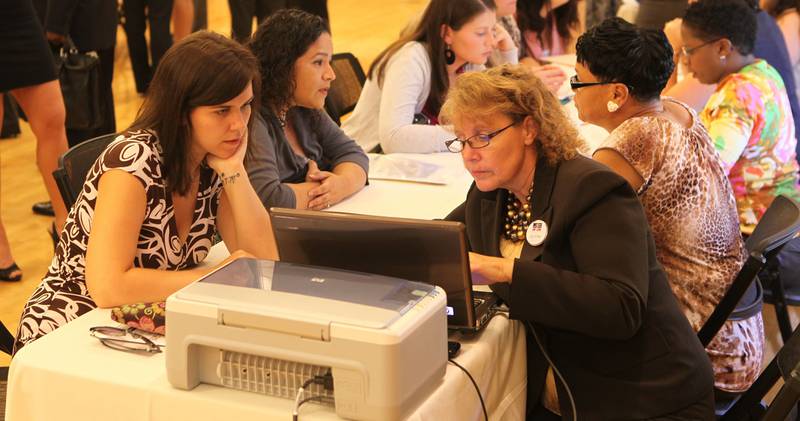 According to a frequently asked questions document posted on the Air Force Personnel Center's website, the program will apply to active duty, Guard or Reserve airmen and their families. Transfers to or from duty stations in U.S. territories and Washington, D.C., will also qualify.
But moves as a result of accessions, Career Intermission Program sabbaticals, retirement or separation from the armed forces will not be eligible for reimbursement. Moves to or from overseas locations also will not qualify.
The Air Force will only cover the costs of relicensing to allow spouses to continue working in the same career field. A spouse who wants to get a different license in a new career will not qualify for reimbursement.
AFPC said that this is not a "one-time only" reimbursement, and spouses can be reimbursed for relicensing or recertification each time they incur eligible fees as result of a qualifying move.
This pilot program is authorized to run through the end of 2022. But its rollout was delayed last year, stoking frustrations among advocates for military families. The National Military Family Association said in February that it is planning to ask Congress to extend the program beyond 2022 due to those delays.
Stephen Losey covers leadership and personnel issues as the senior reporter for Air Force Times. He comes from an Air Force family, and his investigative reports have won awards from the Society of Professional Journalists. He has traveled to the Middle East to cover Air Force operations against the Islamic State.
Share: