Airmen who haven't been able to deploy for more than a year: Your time may be up.
The Air Force on Feb. 19 officially enacted a policy — directed last year by former Defense Secretary Jim Mattis — that could lead to the separation of airmen who have not been able to deploy for at least 12 consecutive months.
"We expect all airmen to exercise personal accountability for their deployability status and to take the necessary steps to maintain their readiness," said Air Force Secretary Heather Wilson, Chief of Staff Gen. Dave Goldfein, and Chief Master Sergeant of the Air Force Kaleth Wright in a memo dated Jan. 30. "Commanders will ensure airmen understand what is required and ensure the necessary resources are available to achieve our goal of a 95 percent or higher deployable rate within their units. The defense of our nation requires airmen and the Air Force to be ready to deploy at all times."
But not being deployable for a year or more won't necessarily mean the end of one's career. The Air Force is exempting several categories of non-deployable from separation. As for the others, the service says it will look — on a case-by-case basis — for ways an airman can still contribute to the mission, even if they can't go overseas.
The strict new policy represents a major change in how the Air Force manages its airmen who have been unable to deploy for a lengthy period. The service has always been able to separate non-deployable airmen. But until now, it was up to commanders to decide when to separate them, which led to inconsistencies.
The 12-month rule is the first time the Air Force has set a standard length of time to determine when a non-deployable airman may need to be separated.
It comes at a time when the Air Force is increasingly concerned about the strain that repeated deployments have placed on airmen who have gone overseas time and time again. The Air Force wants to make sure that burden is shared by as many airmen as possible.
"We're burning out our people," Air Force Secretary Heather Wilson said during a November 2017 news conference at the Pentagon, where she talked about meeting an airman who had recently returned from his 17th deployment. "At some point, families make a decision that they just can't keep doing this at this pace."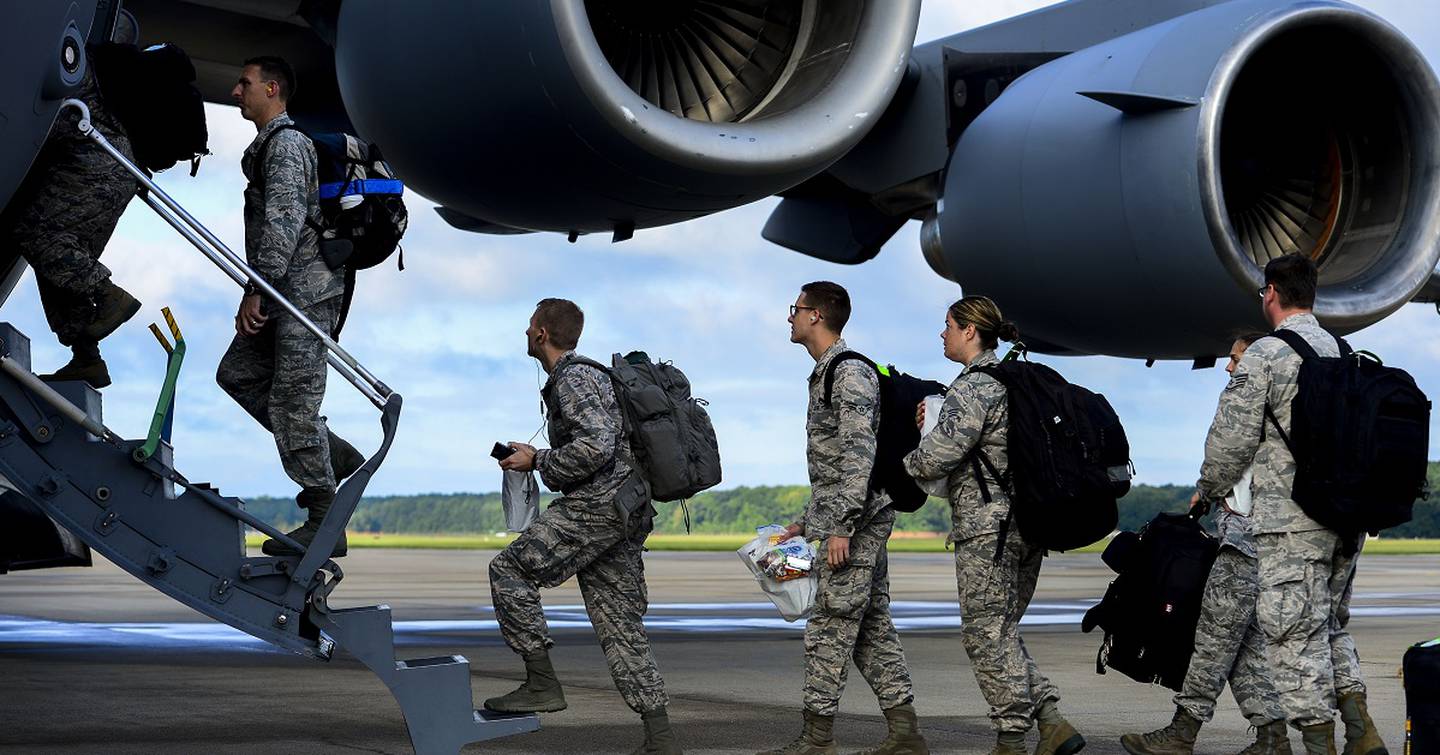 The Feb. 19 memo, signed by Assistant Secretary of the Air Force for Manpower and Reserve Affairs Shon Manasco, said airmen who have been non-deployable for more than a year will be notified by their chain of command and evaluated for either a referral to the Disability Evaluation System, consideration for administrative separation, or a retention determination.
The clock is already running, meaning that airmen who entered non-deployable status in February 2018 are now, or are on the verge of becoming, at risk of separation. It is unclear when the first airmen might be notified about their potential separation under the new policy.
The memo said every airman must be "fit for duty and maintain a wartime mission-capable status," an Air Force release said.
"Having a ready and fit force is very important," Scott Brady, the assistant deputy for force management integration in the Office of the Assistant Secretary of the Air Force for Manpower and Reserve Affairs, said in a Feb. 19 interview clarifying the policy.
To qualify as wartime mission-capable, the Air Force said an airman must be able to meet individual medical readiness standards, including medical, dental and physical components. An airman must be able to carry out the wartime mission requirements of his respective career field, including technical, educational and physical proficiency.
RELATED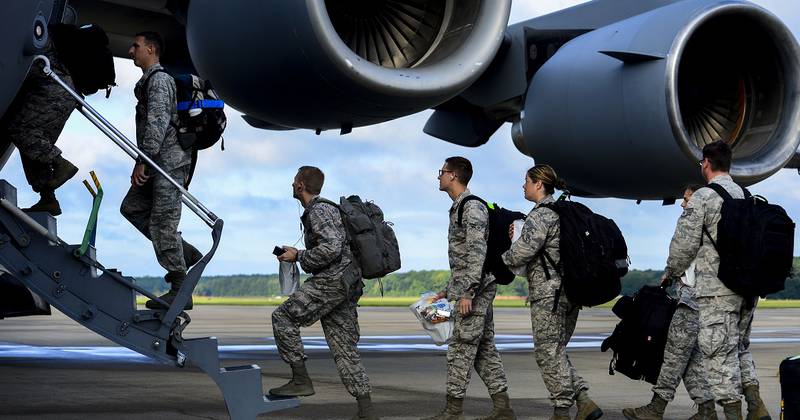 An airman also must be current on his fitness assessment, and if he is a Guardsman or reservist, he must "be considered a satisfactory participant" in his Guard or Reserve duties.
"For some airmen, being fit for duty means deploying to an austere environment at a moment's notice," the Air Force said in the release. "For others, it means being fit to execute wartime missions from home station. In both scenarios, commanders remain responsible for ensuring their airmen are fit for duty."
It is not yet clear exactly how many airmen could be separated under this policy, but the Air Force said that about 0.5 percent of the roughly 500,000 total force airmen — which equates to roughly 2,500 active duty, Guard and Reserve airmen — have been non-deployable for at least a year.
But the actual number of non-deployable airmen at risk of separation, even if they've been in that status for more than a year, will end up being less than that. Due to exemptions, the Air Force said that fewer than 1,000 airmen — not including those referred to the Disability Evaluation System — are actually at risk of separation. The number of airmen referred to the Disability Evaluation System was not immediately available.
Several categories are being exempted, including airmen who are pregnant or post-partum, in a training or transient status, deployable with limitations, or who are filling positions exempted by the secretary of defense.
Airmen who are on a humanitarian assignment, such as those who cannot deploy because they have a seriously ill family member, are exempted.
Airmen who have adopted children, are facing legal action, are under "sole survivor, surviving family member, or deferred from hostile fire zone" status, are conscientious objectors, are absent without leave, or are on pending administrative separation status are also exempt.
Overall, the Air Force said roughly 34,000 airmen on average were non-deployable for any length of time — mostly for medical reasons — during the last few months of 2018.
Last year Air Force officials said it may have considered about 1,600 non-deployable active-duty airmen for separation, but the new numbers include Guard and Reserve airmen.
Some airmen who sustained combat wounds that left them unable to deploy for more than a year will still be considered for a retention determination and could be separated, the Air Force said. But it will be up to the Secretary of the Air Force to make those decisions on a case-by-case basis.
In all other cases, the Office of the Assistant Secretary of the Air Force for Manpower and Reserve Affairs will make the final decision on whether a non-deployable airman should be retained or separated.
But non-deployability will not necessarily mean the end of one's career. Some airmen hold jobs that are "deployed in place," such as nuclear missileers or many remotely-piloted aircraft pilots who stay stateside, and will be able to stay in the Air Force even if they can't deploy overseas.
Other non-deployable airmen could contribute to the Air Force in jobs that don't require them to deploy, and could be retained.
"It's important to understand this is not an automatic separation policy," Lt. Gen. Brian Kelly, the Air Force's personnel chief, said in a statement last October. "It's a process, similar to what we already do today, that allows us to evaluate our non-deployable airmen to determine if their continued service is compatible with and can meet the requirements the nation expects of us as an Air Force."
"In some cases, we'll have airmen who can meet those requirements and fulfill requirements without being deployable," Kelly continued. "The process we create will take care of all airmen while recognizing and ensuring we have a fair and equitable deployment process across our Air Force."
Brady said the Air Force is taking a look at how other services handle non-deployability for inspiration on how it can better track and define its non-deployable population.
The Feb. 19 memo also goes further to describe how the process for deciding which airmen will be retained — or separated —will work.
Each month, force support squadrons will receive a roster of airmen who have been non-deployable for at least 10 months, and will then distribute those rosters to the commanders they support.
Those commanders will then tell airmen on those rosters about their status, and if they still aren't deployable after the 12-month mark, will then be evaluated for separation or retention. If an airmen needs a retention determination, he must be notified by his chain of command.
Stephen Losey covers leadership and personnel issues as the senior reporter for Air Force Times. He comes from an Air Force family, and his investigative reports have won awards from the Society of Professional Journalists. He has traveled to the Middle East to cover Air Force operations against the Islamic State.
Share: