Beginning this year, the Air Force will no longer automatically issue a referral for enlisted airmen who do not meet all expectations on their enlisted performance report.
In a Wednesday release, the Air Force said that automatic referrals happen when an airman receives a "met some, but not all expectations" on their EPR, killing their chances of promotion. Having a referral report on an airman's record also can be a career-ender, because it can make an airman vulnerable to separation by a quality force review board.
But beginning with the static closeout date for staff sergeants, which falls on Jan. 31, those ratings will no longer result in a mandatory referral.
"Under the previous policy, if we set 100 expectations for an airman and they met or exceeded 99 of them, but fell short on one, in essence we were saying they should be removed from promotion consideration," Chief Master Sergeant of the Air Force Kaleth Wright said in the release. "That doesn't align with our vision of talent management. We want supervisors and command teams to have the option to make decisions that make sense for our airmen, tailored to each individual situation."
RELATED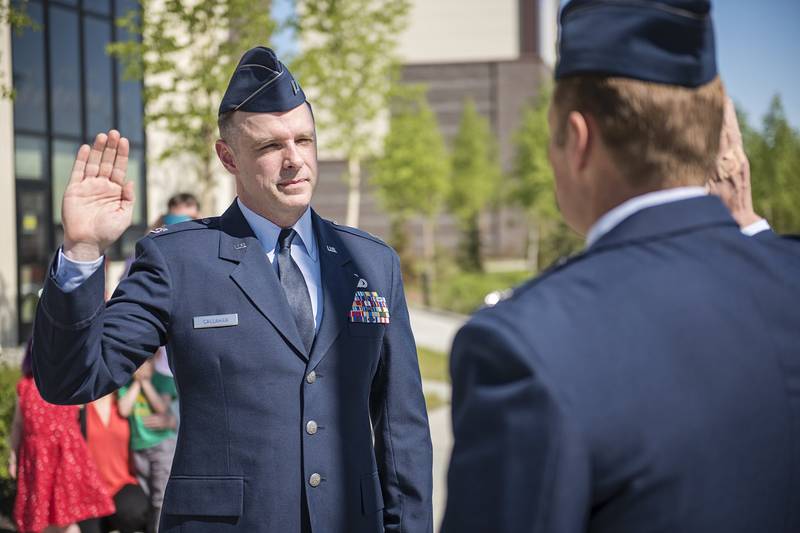 This will allow raters to give airmen more honest, realistic feedback on how they're doing, and give airmen more room to improve, Wright said.
The change on referrals is one of several tweaks the Air Force announced to the enlisted evaluation system, which was overhauled in 2015. In a March 2018 interview, former personnel chief Lt. Gen. Gina Grosso said the Air Force conducted a review of the new enlisted system after a few years in the field, and had recently finished the review.
In the release, the Air Force said these adjustments will affect virtually every active duty, Guard and Reserve enlisted airman.
"We are continuously making strides to reform our talent management system, including evaluating updates we previously made to the enlisted evaluation system," Lt. Gen. Brian Kelly, the Air Force's current personnel chief, said in the release. "Our focus is on making our system more agile, more responsive, simpler and more transparent to better meet the needs of our airmen and our Air Force."
The Air Force is also trying to streamline the process of stratification — in which senior raters endorse their best senior non-commissioned officers for promotion — by removing ineligible airmen from the senior rater stratification pool. That pool is restricted to the top 10 percent of promotion-eligible master sergeants and the top 20 percent of promotion-eligible senior master sergeants. Under the old policy, airmen with an approved high year of tenure retirement date could be factored into the senior rater's handful of endorsements.
And for airmen reaching high year of tenure, the release said, performance evaluations are also now considered optional.
The Air Force also said that senior enlisted leaders can be voting members of Enlisted Forced Distribution Panels, which were created when the Air Force went to a quota-based system and decide which promotion-eligible airmen in small units should get the top promotion recommendations. Previously, senior enlisted leaders were only advisers to those panels.
And large units are also now allowed to hold their own Enlisted Forced Distribution Panels, the release said.
Senior non-commissioned officers who receive an associate's degree or higher from a nationally or regionally accredited school are eligible for promotion, and for consideration for senior rater stratification and endorsement, the release said. Previously, only Community College of the Air Force degrees could be considered for senior rater stratification and endorsement.
The Air Force has also given commanders the authority to designate an unlimited number of non-rated days for an airman, if that airman has faced personal hardships. This gives commanders the ability to recognize airmen had periods of extenuating circumstances on their annual evaluations, without hurting the airman's chances of getting a good review.
Stephen Losey is the air warfare reporter for Defense News. He previously covered leadership and personnel issues at Air Force Times, and the Pentagon, special operations and air warfare at Military.com. He has traveled to the Middle East to cover U.S. Air Force operations.
Share: