COLCHESTER, Vt. — The head of the Vermont National Guard on Thursday disputed the characterization of the Guard's culture that was reported in a series of news articles that included allegations of excessive drinking and sexual misconduct among some members.
Republican Gov. Phil Scott joined Maj. Gen. Steven Cray in defending the Guard at the press conference at the Guard's headquarters.
"In many areas and in many organizations, there will be instances of poor judgment, mistakes made and an occasional bad apple. But individual situations such as these are the exception, not the rule," Scott said.
VTDigger's article, "A 'Top Gun' culture pervades the Vermont National Guard," was the first in a seven-part investigative series, "The Flying Fraternity," about allegations that male officials have mistreated women, abused alcohol and been given preferential treatment by superiors. Air Force Times recently reported on the second article in the series, which revealed that the head of the Vermont Air National Guard was forced to resign after taking an F-16 to Washington, D.C., in a heavy snowstorm to visit his girlfriend.
RELATED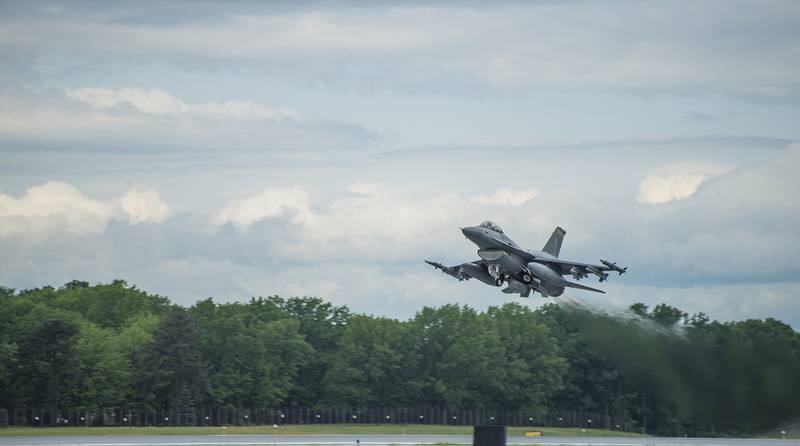 Cray, Vermont's adjutant general, said the cases and people identified in the VTDigger articles were investigated and adjudicated. The cases were handled professionally with appropriate action taken, he said. He did not take issue with the overall accuracy of the articles but rather the tone and characterization.
"Last week was arguably one of the toughest weeks I've experienced as a service member. And to be clear: I vehemently disagree with and dispute the negative characterization of our members and our culture in recent media coverage," he said.
The announcement last week of his March retirement is not related to the articles, Cray said.
Scott said there was no need for an independent review. He said he takes Cray at his word. "They're doing everything they can and I'm convinced that all the procedures and protocols were adhered to," he said.
Cray acknowledged the Guard is not perfect. While the Guard has made significant progress, it "is still battling the societal issues of sexism and harassment," he said. The Guard is committed to ensuring those who report harmful bias, acts of discrimination or crimes of sexual assault will be validated, and those responsible will be held accountable, he said.
VTDigger stands by its reporting, editor Anne Galloway said.
Share: