A C-17 Globemaster on a training mission Wednesday accidentally airdropped a Humvee over a North Carolina neighborhood, about five miles short of the drop zone.
In a statement, Air Mobility Command spokesman Col. Chris Karns said the Humvee was dropped over a neighborhood in Harnett County, near Fort Bragg, and it came down in the woods near a residential area. The parachute deployed, and there were no reported injuries or damage from the inadvertent airdrop, Karns said.
The C-17 was from the 437th Airlift Wing at Joint Base Charleston in South Carolina, said base spokesman Marvin Krause. It took off from Pope Army Air Field at Fort Bragg on a routine airdrop test training mission, and accidentally dropped the Humvee at about 1 p.m. It returned to Pope and landed safely, Krause said.
RELATED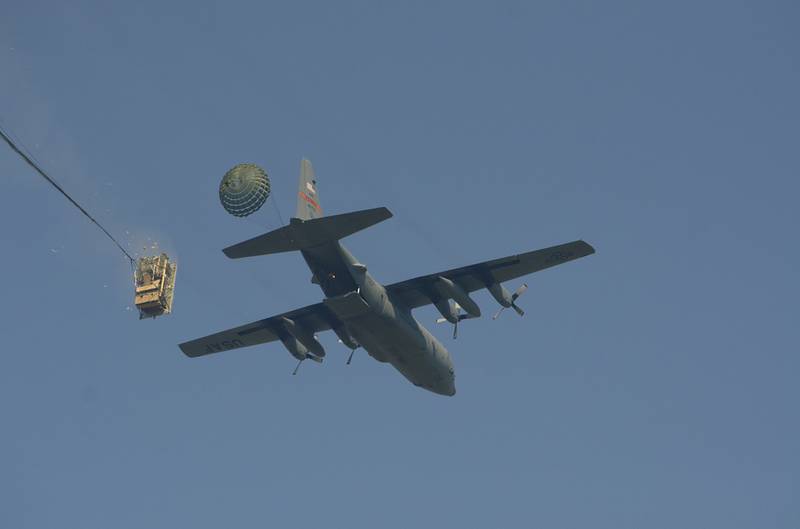 The incident is under investigation, Krause said. It remains unclear what caused the early drop of the Humvee.
Another failed airdrop, which occurred during an April 2016 training exercise in Germany, wrecked three Humvees and led to the conviction of a cavalry scout for destruction of property and making a false official statement. A judge found Army Sgt. John Skipper intentionally cut the parachute straps on the Humvees and lied to investigators. He was busted down to E-1 and given a bad conduct discharge.
Stephen Losey is the air warfare reporter at Defense News. He previously reported for Military.com, covering the Pentagon, special operations and air warfare. Before that, he covered U.S. Air Force leadership, personnel and operations for Air Force Times.
Share: