U.S. airmen produced the largest amount of live munitions this week during a new exercise in England.
More than 160 airmen deployed to Royal Air Force Lakenheath to participate in the inaugural Combat Ammunition Production Exercise, according to an Air Force news release.
The airmen are learning how to mass produce conventional munitions in a controlled environment.
They ended up building about 40,000 pounds of bombs, Stars and Stripes reported. This translates to about 400 to 600 individual bombs.
This is the largest amount ever produced by U.S. troops at Lakenheath during an exercise.
The 48th Fighter Wing hosted the exercise, which began Monday, and the airmen from seven units built bombs for F-15 Eagle sorties, the newspaper said.
"All of the bases in USAFE can learn from this," Master Sgt. Philip Severance, munitions accountable systems officer for the 48th Munitions Squadron, told Stars and Stripes. "Now we know what our limitations are, how to posture the force and how many people we need to have."
RELATED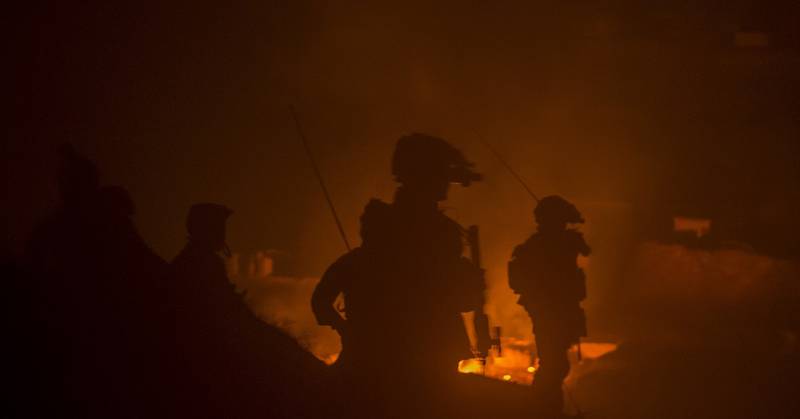 The exercise provided an austere environment with planning and production techniques that are usually only seen at the Air Force Combat Ammunition Center at Beale Air Force Base in California, according to Stars and Stripes.
The munitions were built with an assembly line setup and broken down later so the components could be used for other mass production training cycles.
How it's done
On missions, once a specific bomb is requested, munitions airmen identify and obtain the components needed for that ordnance, according to an Air Force news release.
The bomb components are then moved from storage to the munitions assembly conveyer pad, where the separate pieces are put together.
One team loads the body onto a trolley system where assembly begins, and the front is placed on while another team installs the fuzes. The bomb then slides down a rail system to the team that builds and installs the fins and guidance control system, according to the 455th Expeditionary Maintenance Squadron.
The final phase includes a complete inspection by the munitions production supervisor. Then the bomb is loaded onto a trailer for delivery to the flightline.
Charlsy is a Reporter and Engagement Manager for Military Times. Email her at cpanzino@militarytimes.com.
Share: