Col. John Howard, who was fired earlier this week from command of the 375th Air Mobility Wing at Scott Air Force Base in Illinois, is under investigation for alleged sexual misconduct, the base announced Wednesday.
In a release, Scott officials said the Office of Special Investigations is conducting the investigation into Howard's alleged misconduct.
"While the investigation is ongoing, additional details surrounding the alleged misconduct cannot be released to ensure the integrity of the process," the release said. "Airmen are innocent until proven guilty."

RELATED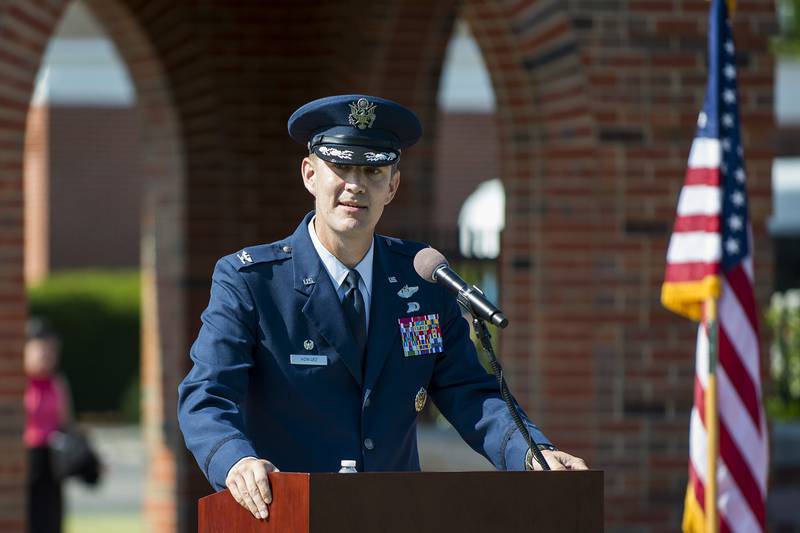 Howard was relieved Monday, less than five months after assuming command. In the initial release announcing his firing, the Air Force said Lt. Gen. Giovanni Tuck, commander of the 18th Air Force, "lost confidence in Howard's leadership and ability to continue serving in command."
"We are ensuring we have a strong support structure around all airmen, to include Colonel Howard, who are affected by this case," Tuck said. "Our focus continues to be on supporting the men and women of the 375th AMW as they execute the Air Mobility Command mission."

Stephen Losey covers Air Force leadership and personnel issues as the senior reporter for Air Force Times.
Share: