Air Mobility Command is working on getting cargo delivered overseas after delays caused by responding to hurricane relief efforts, according to the command's leaders.
Gen. Carlton Everhart, AMC's commander, said the command had to take the limited amount of assets they had and move them to hurricane-hit areas, which delayed materiel that needed to go into Afghanistan.
"If you look at the data on average, it's 15 days late or so," Everhart told reporters during a phone interview.
Now that hurricane relief efforts are focusing more on the sea side vs. the air side, he said, "we'll catch [those delays] up pretty quickly."
Maj. Gen. Thomas Sharpy, AMC's deputy commander, said the backlog also affected the Pacific and European commands. However, high-priority deliveries that were critical to operations overseas were not affected, but lower-priority moves were delayed.
"The war fight is not getting delayed," he said. "Our focus is not to impede anything combat-related."
The delays could also mean that personnel might have to stay overseas longer than anticipated.
"Forces that are there could stay longer, and equipment could be delayed in getting there, so we'd leave what's there in place," Sharpy said.
He said he expects the backlog to be cleared up by the holidays.
"Combatant commanders are happier with us than they were," Sharpy said.
RELATED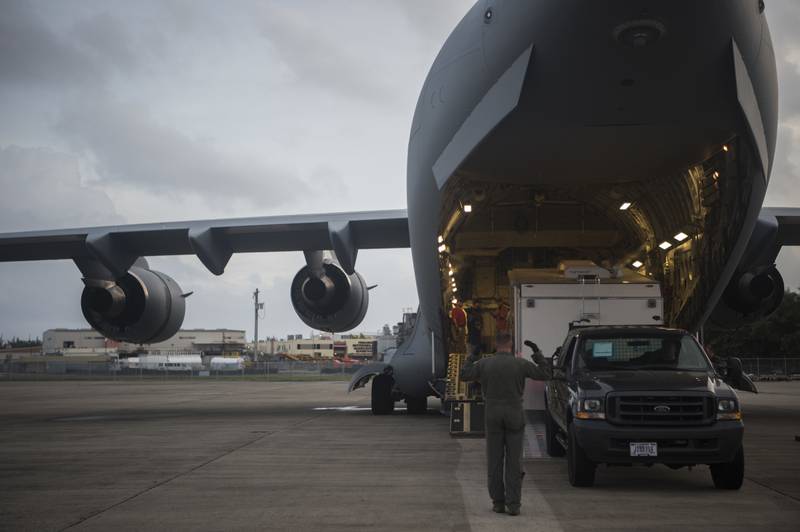 The hurricane season and relief efforts in the Caribbean will also cause a delay in deployments of troops to Afghanistan, Lt. Gen. Kenneth F. McKenzie Jr., the Joint Staff director, said during a Pentagon press briefing earlier this month.
Delivering all these relief efforts uses up a lot of military transport capability "that will inevitably slow" the deployment of troops, McKenzie said.
"There's a finite number of transport aircraft," McKenzie said, explaining why the relief efforts would result in delays deploying troops downrange.
McKenzie described the delays in deploying U.S. forces to Afghanistan as minor.
Reporter Shawn Snow contributed to this report.
Charlsy is a Reporter and Engagement Manager for Military Times. Email her at cpanzino@militarytimes.com.
Share: