The Air Force selected 770 enlisted airmen to serve in nine hard-to-fill developmental special duties such as recruiter, military training instructor, and first sergeant, according to an Aug. 3 release.
In a follow-up email Monday, Air Force Personnel Center spokesman Mike Dickerson said that 313 of those airmen have already been assigned to their duty, and the remaining 457 were still being assigned as part of the spring 2017 selection cycle.
Nearly half of those selectees, or 350, are likely to become recruiters, Dickerson said. The Air Force also plans to choose 145 airmen to serve as first sergeants, 112 to serve as MTIs, and 73 to serve as professional military education instructors.
The Air Force also is selecting 36 new military training leaders, 22 airman family readiness noncommissioned officers, 14 academy military training NCOs, 13 career assistance advisers, and five Air Force Honor Guard members.
Dickerson said the number of airmen in each duty could change as the Air Force's requirements shift.
"Airmen selected for [developmental special duties] have high potential and are filling some of the Air Force's most critical positions," Master Sgt. Danielle Hamilton, AFPC's special duty and DSD assignments manager, said in the release. "They must be an ambassador and role model for the Air Force core values of integrity, service and excellence."
Serving in a special duty can be lucrative. MTIs and recruiters can receive special duty pay of up to $450 a month. First sergeants can get another $300 per month.
The Air Force in 2013 began nominating airmen to serve in developmental special duties, because the old system of relying on volunteers wasn't enough to fill the slots. The nomination cycle occurs twice a year. The date nominations will open for the fall cycle has not yet been set, and commanders will be encouraged to nominate their best staff sergeants, technical sergeants and master sergeants to fill these jobs.
"The more opportunities airmen have to broaden their skill sets, the more capabilities they bring to the fight," Hamilton said. "We are systematically preparing those airmen with high potential to assume their place as tomorrow's leaders."

Airmen who were nominated for this cycle, but have not yet been selected, will remain eligible until the spring cycle ends Sept. 30.
The Air Force in June began allowing staff sergeants to serve as MTIs for the first time in several years. Until then, only technical and master sergeants had been allowed to be MTIs.
Staff, technical and master sergeants were already eligible to serve in the other eight duties.
RELATED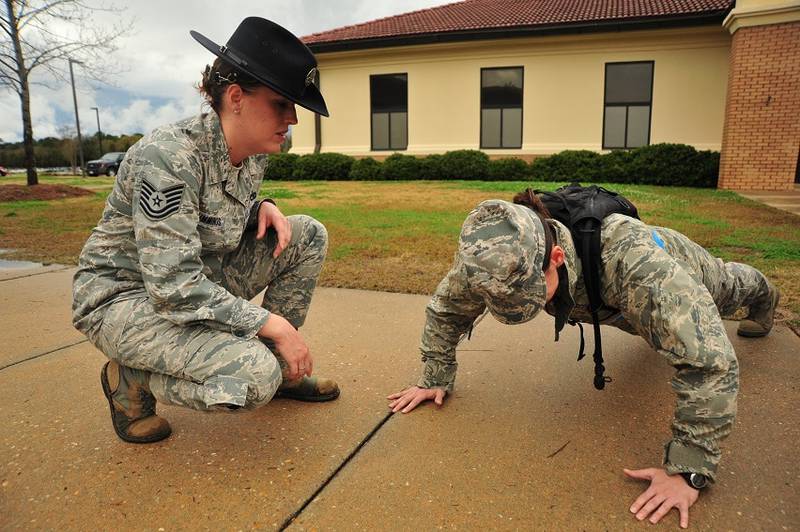 The Air Force also that month lowered the physical training scores for all developmental special duty positions, as well as the technical training instructor job, setting them to the same standard of 75 points that the rest of the service uses.
Previously, airmen had to score 80 points to serve in those jobs. And the Air Force started allowing airmen to volunteer for technical training instructor duty by applying through the Enlisted Quarterly Assignment Listing, or EQUAL, Plus website.
Stephen Losey covers Air Force leadership and personnel issues as the senior reporter for Air Force Times.
Share: