In the wake of North Korea's latest test of what may or may not have been a nuclear bomb, the world is waiting to see what the isolated, enigmatic nation will do next.
The event has stoked understandable anxiety in the region, as well as in the Pentagon. But should war ever come to the Korean pPeninsula, the Defense Department has a standing plan to get troops' families and DoD civilians to safety.
It's called a noncombatant evacuation, or NEO, which spells out the necessary steps families of military personnel, civilians and even some pets must take to retreat from the radioactive fallout.
The plan is tested annually, most recently in November.
"Each year, we review lessons learned during the previous exercise and then apply those lessons to help families better understand the process," said Maj. James Leidenberg, planner for the 501st Military Intelligence Brigade, Eighth U.S. Army.
"A few areas where we have improved have been to ensure that families have their NEO packets updated, their pets registered … and all of their required paperwork filled out," Leidenberg said "The bottom line is that when a crisis hits, you don't have a lot of time to go back and do that preparation, so anything you can do beforehand will expedite the evacuation."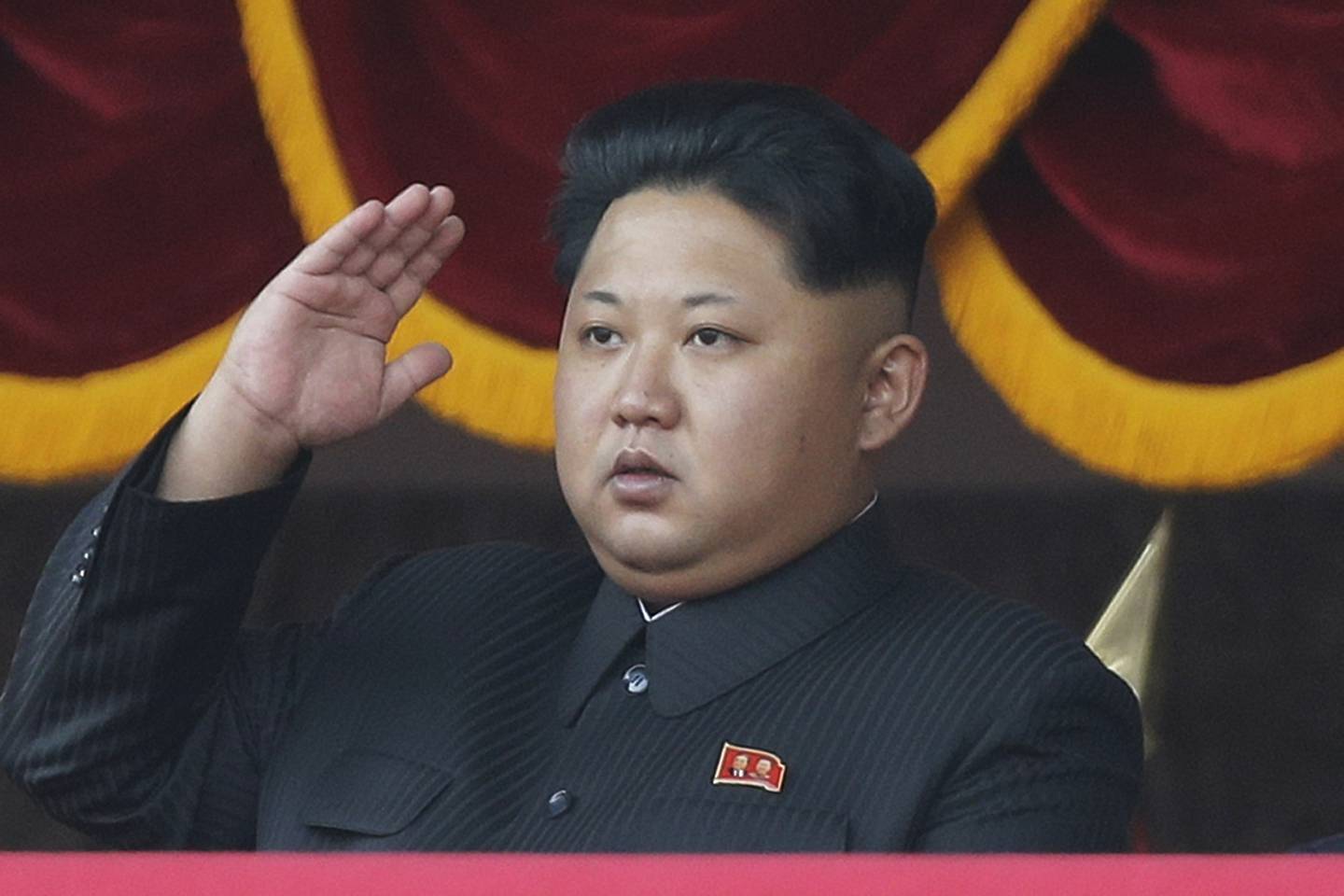 North Korean leader Kim Jong Un
Photo Credit: Wong Maye-E/AP
A former senior U.S. military official who was stationed in South Korea from 2011 to 2013 told Military Times Thursday that all military family members, including children, are issued protective masks upon arrival.
"Families were required to maintain [their] Non-Combatant Evacuation binder, which was inspected twice a year by the commands," he added.
According to the USFK Anti-terrorism and Force Protection memorandum, leaders are required to "brief all personnel and family members on personal security and safety procedures on a routine basis, with particular importance placed on the first 30 days of arrival in Korea," the statement says.
The NEO guide, which also can be found found through the U.S. Forces Korea website, dictates a basic evacuation plan that has been used in past crises elsewhere, such as in 2006, when the U.S. evacuated American civilians from Lebanon.
Here's how it would work:
ELIGIBILITY. Those who may be ordered to evacuate include U.S. government civilian employees and dependents, U.S. military family members, and other designated personnel. Others who may be designated as eligible for authorized assistance include private U.S. citizens and their dependents; legal residents of the U.S.; foreign national employees of the U.S. government and their dependents, and other designated non-U.S. government foreign nationals. For that last group, the U.S. Embassy in Seoul makes the designations.
GET IT TOGETHER. Anyone tapped to leave the affected area will assemble after an alert from leadership — either the U.S. military or embassy — goes out. The NEO binder that families receive should contain their "pertinent documents (passports, Power of Attorney, etc.), should the family have to be evacuated," the former official said.  "Once a year, families would muster with this binder and their packed luggage, pet carriers, and so on and get accounted for as if they were being evacuated."
WAIT, PETS? Yes, pets are considered family members and can be registered to leave an affected area if necessary, the NEO document says. But this area is a bit gray. After an emergency evacuation practice exercise in 2006, U.S. Forces Korea's top commander at the time, Gen. B.B. Bell, told local commanders that Americans found themselves "in chaos" during the Lebanon evacuation, according to a report in Stars and Stripes. "What do you do with 5,000 dogs?" Bell asked, noting that six out of 10 families in in Korea at the time had pets. While pets cannot be abandoned, one alternative is to ship them.     
THE PLAN. Those eligible for evacuation would meet at a designated evacuation control center to be properly vetted with their materials before they relocate. A relocation center, according to the NEO guide, would be positioned south on the Korean pPeninsula. Evacuees then would move to an airport or seaport to move to a designated "safe haven" or return to the U.S.  
Share: