MILAN — The head of NATO praised Italy Thursday for increasing its defense spending last year, an acknowledgement that came days after U.S. President Donald Trump said he had joked with Italy's prime minister about the need for Rome to "pay up."

NATO Secretary General Jens Stoltenberg told a joint press conference with Premier Paolo Gentiloni that "I welcome that Italy has increased its defense spending last year, and we are following up on a pledge you made in 2014 to stop the cuts."
Italy last year spent $21.9 billion on defense, or about 1.1 percent of its GDP and up from $19.5 billion in 2015. It spent $24.5 billion in 2014, when NATO set a target of 2 percent of GDP by 2024.
Gentiloni met in Washington last week with Trump, who has been pressing member countries to contribute more to the military alliance.
Trump told the Associated Press in an interview that his position hasn't interfered with his building relationships with other world leaders.
"In fact, with the Italian prime minister yesterday, you saw, we were joking, 'Come on, you have to pay up, you have to pay up.' He'll pay," he said.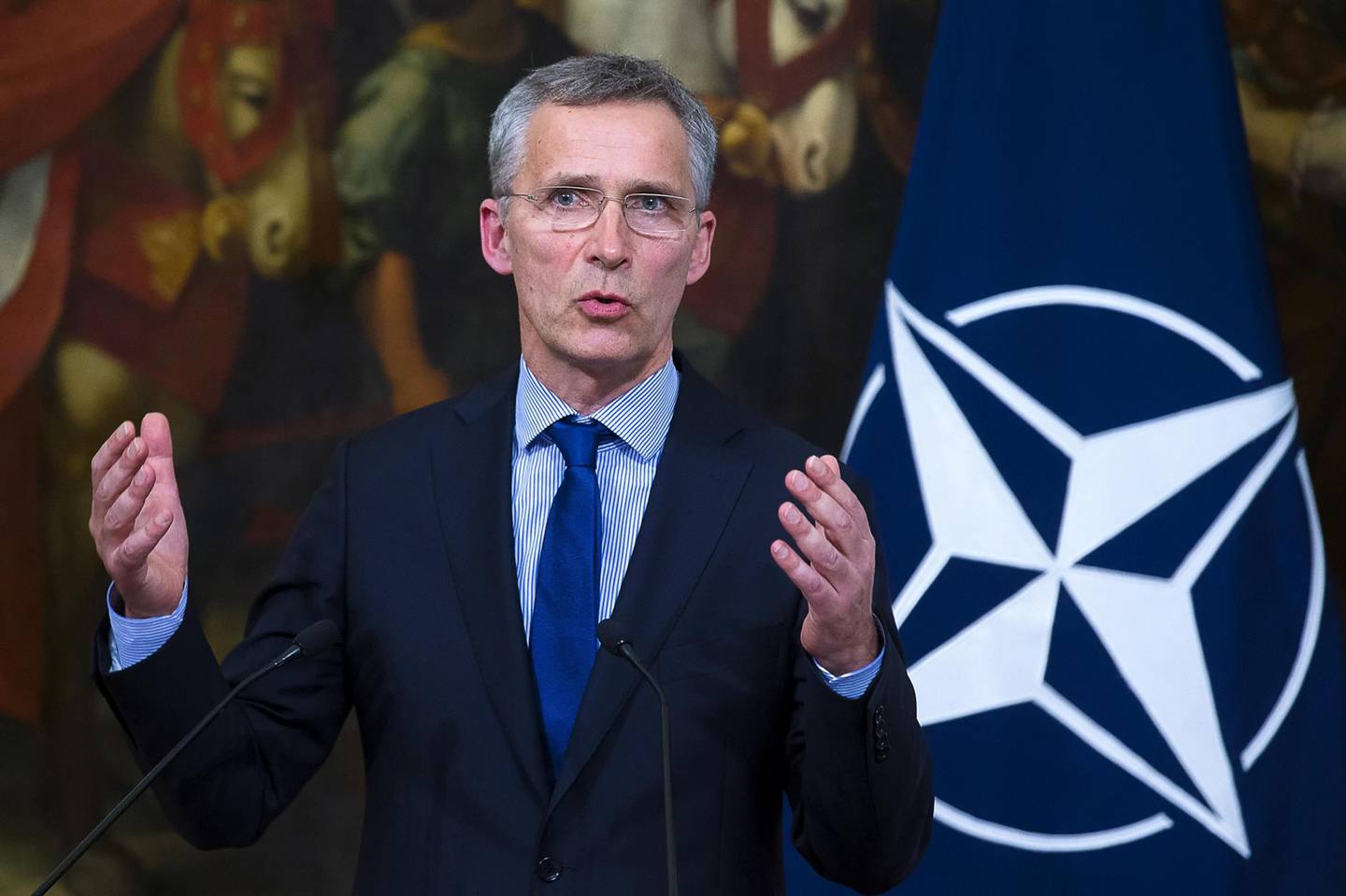 NATO Secretary General Jens Stoltenberg talks to journalists during his meeting with Italian Premier Paolo Gentiloni at the premier's office Chigi Palace in Rome, Thursday, April 27, 2017.
Photo Credit: Agelo Carconi/ANSA via AP
Burden sharing is on the agenda of a special NATO summit next month in Brussels, the first that will be attended by Trump and the winner of France's presidential election.
"When tensions are going up, we have to increase our investments in defense," Stoltenberg said.


Italy is the fourth-biggest defense spender in Europe, behind Britain, France and Germany.
The United States is by far NATO's most powerful ally. It spends more on defense than all the others combined — a whopping 3.61 percent of GDP in 2016, or around $664 billion, according to NATO estimates.
Only four other countries — Britain, Estonia, Poland and debt-ridden Greece — meet the 2 percent benchmark.
Lorne Cook in Brussels contributed.
Share: