MOSCOW — Russia's deputy defense minister claimed Thursday that a U.S. military aircraft took control of 13 drones over Syria and attempted to have them attack a Russian military base there, but the drones were downed before they could reach their target.
Alexander Fomin said the drones were heading toward Hemeimeem air base in Latakia province when a U.S. Boeing P-8 Poseidon flying over the Mediterranean "took control" of them. He didn't say who the drones belonged to or when the alleged incident happened.
Fomin, speaking at a security conference in Beijing in remarks carried by Russian news agencies, said the drones were destroyed before they could reach the base. There was no U.S. comment on the claim.
RELATED
Fomin's comments marked the first time Moscow has directly accused the United States of coordinating an attack on Russian assets in Syria.
Asked about Fomin's statement, Russian President Vladimir Putin's spokesman, Dmitry Peskov, said the information was "very troubling." He added that he "doesn't exclude" that Putin could raise the issue when he meets with U.S. President Donald Trump in Paris when they both attend Nov. 11 events marking 100 years since Armistice Day.
RELATED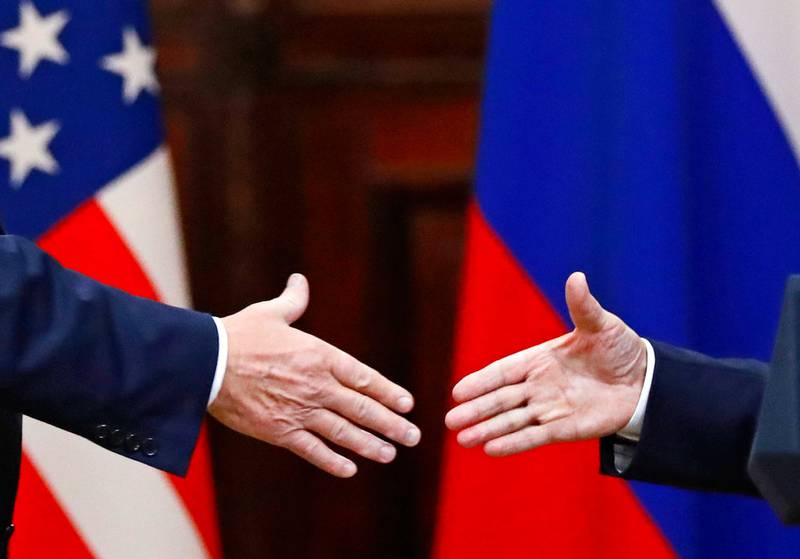 Russia has waged a military campaign in support of Syrian President Bashar Assad since September 2015, helping turn the tide of the country's civil war in his favor. The Hemeimeem base has served as the main hub for Russian operations in Syria. It has come under repeated drone attacks launched by the rebels this year.
The Russian military has maintained a hotline with the U.S. to prevent clashes and other incidents between Russian and U.S. forces in Syria.
Share: