WASHINGTON — Five C-5s at Dover Air Force Base in Delaware returned to flight Thursday after undergoing repairs to their nose landing gear, Air Mobility Command announced.
The C-5M Super Galaxy planes at Dover aren't the only ones getting the fix, an AMC statement said. Gen. Carlton Everhart, the head of AMC, has directed that all 56 of the command's C-5A and M models go through the same repair process, which involves replacing C-5 ball screw assembly parts.
C-5 operations at Dover stood down July 17 due to the second malfunction of the nose landing gear in a 60-day period. Dover maintainers have so far repaired almost a third of the base's 18 airlifters, and Travis Air Force Base in California has started to replace ball screw parts on its C-5s, AMC said.
RELATED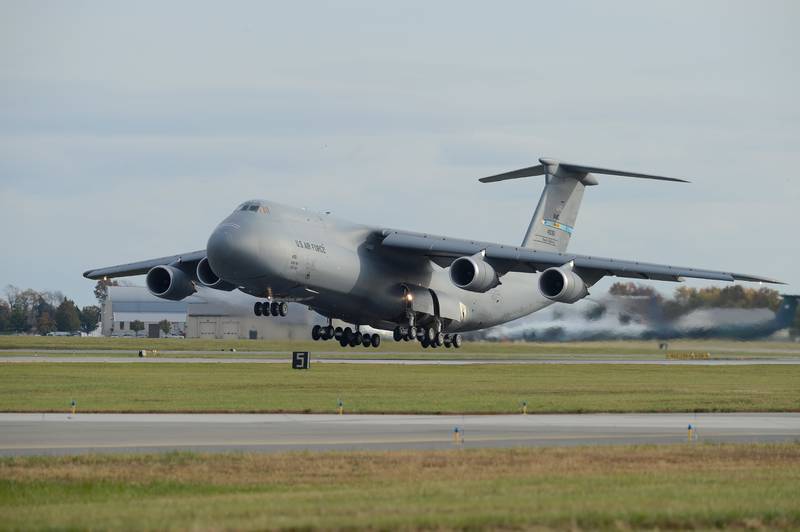 According to the command, the two ball screws on the nose landing gear "operate in tandem to retract and extend" the system. If one screw is not working properly, the gear will not deploy.
While there is currently no deadline for all C-5s to comply with Everhart's directive, AMC is working with engineers, the program office, depot and parts manufacturers make sure those repairs happen as soon as possible, said Maj. Bryon McGarry, an Air Force spokesman.
"Maintenance experts are following a deliberate process to test, repair and evaluate nose landing gear ball screw assembly parts in order to maximize aircrew safety and mitigate impacts to C-5 readiness," he said in a written statement. "As part of the AMC commander's announcement [on] Aug. 2, C-5 units are directed to make necessary repairs within a short compliance period, but have the flexibility to evaluate mission requirements and comply as best suits those mission requirements."
Everhart "also issued a policy restricting the use of kneel operations on all C-5 aircraft to mission essential requirements only," AMC said, referring to the plane's ability to lower itself closer to the ground, which enables cargo to be loaded more easily.
C-5 kneeling operations put more stress on the ball screw drive assembly, said McGarry. Once those ball screw repairs are made, aircrews will be able to use the kneeling capability again.
"With an aging fleet, it is important to take all potential measures to reduce stress on the aircraft," Everhart stated. "Our maintainers are working extremely hard to make aircraft repairs and ensure continued support to worldwide missions, while engineers assist in securing the parts we need."
RELATED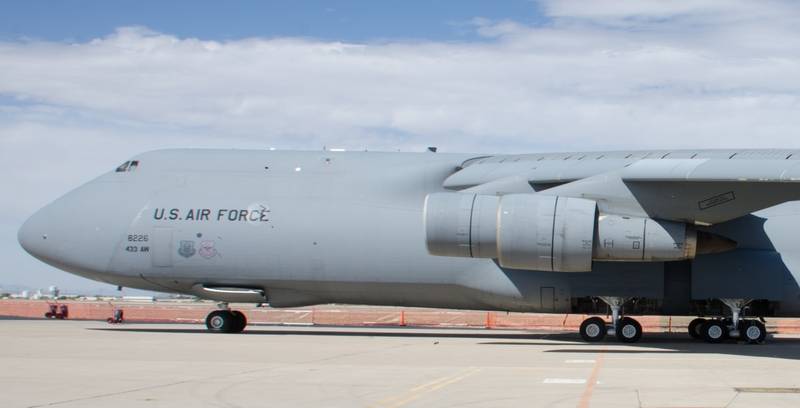 On July 19, Everhart requested a maintenance records check of the command's C-5 fleet, with particular attention paid to problems that could affect the landing gear or aircraft kneeling, Defense News' sister publication Air Force Times reported then. It is not clear whether that review, which was led by the landing gear engineering team from the C-5 System Program Office and the Ogden Air Logistics Complex, has wrapped up.
"General Everhart wants to ensure that it's a methodical look, where aircrew safety is always at the forefront," Col. Chris Karns, an AMC spokesman, told Air Force Times. "[He] has actually been pushing to make sure that we become more predictive in terms of maintenance. Today, when you look at the way maintenance is conducted, a lot of times the aircraft breaks and then you go about fixing it."
The C-5A Galaxy and C-5M Super Galaxy are manufactured by Lockheed Martin.
Valerie Insinna was Defense News' air warfare reporter. Beforehand, she worked the Navy and congressional beats for Defense Daily, which followed almost three years as a staff writer for National Defense Magazine. Prior to that, she worked as an editorial assistant for the Tokyo Shimbun's Washington bureau.
Share: